RunCzech 5k Relay Race
It's no secret that AAU is a massive fan of RunCzech and its activities… it helps that one of our alumni is super sporty! With Alumnus, Sašo Belovski, as a keen member of the AAU community, staff and faculty gladly accepted an invitation to participate in the June 23, 2022, Unicredit Relay Race– and to a successful end!
In this race, we were joined by Eva Rivera, Ph.D., Marvin Tador, LL.M., J.D., Joshua M. Hayden, Ed.D., and Mgr. Peter Weis. Despite some concerns over the heat and distance for lesser experienced runners, each member of team AAU completed their round in under 30 minutes (Marvin's time came in at an impressive 18 minutes!). Team AAU is proud to share that not only did they all complete the race with a smile (and no heat stroke) but they also finished in 91st place out of 899 teams. In finishing the race, each runner received a medal for their achievement.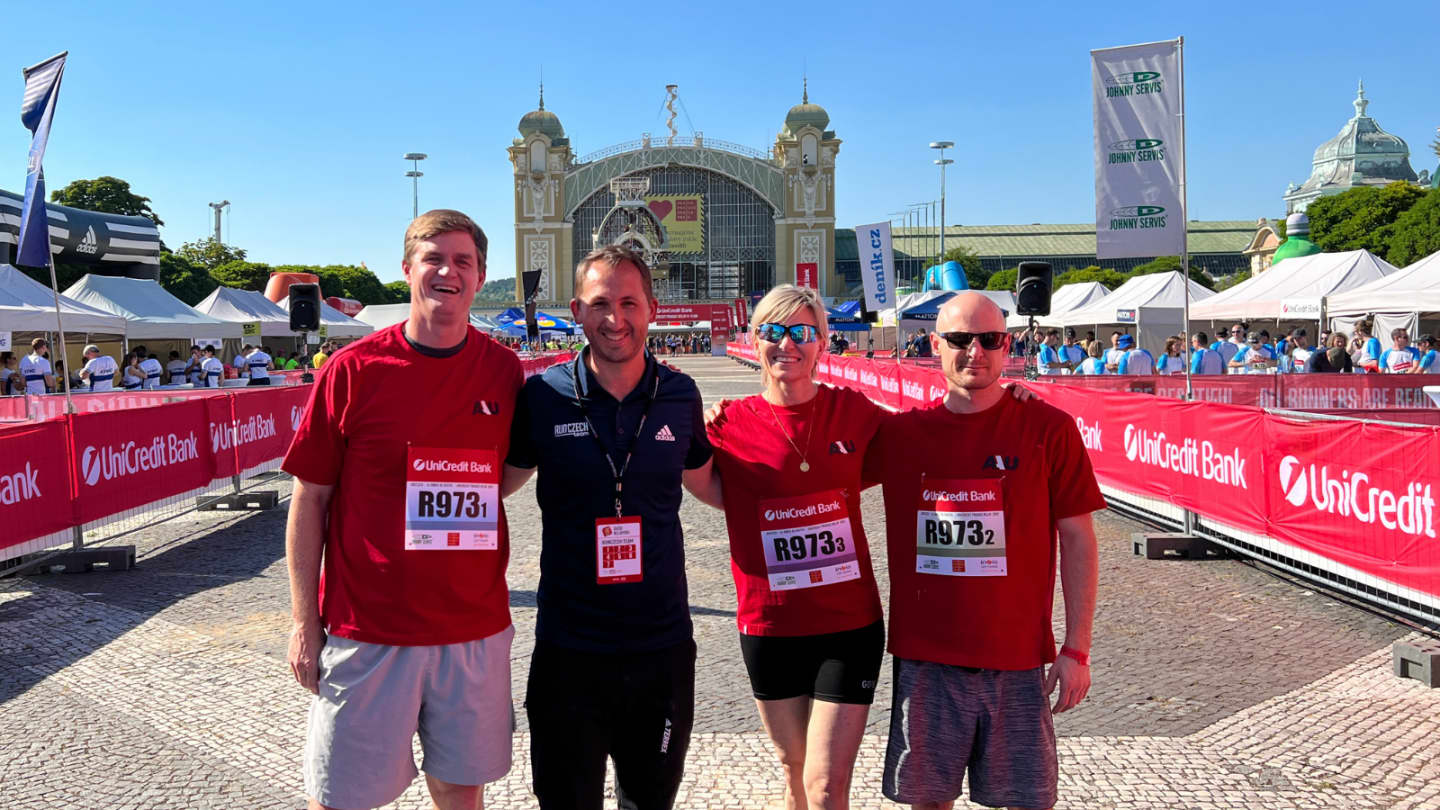 Eva expressed hopes that participating in such sporting events could be a new tradition among staff and students in the future!
AAU would like to thank Sašo Belovski for his continued support and involvement with AAU in all RunCzech activities. We are all looking forward to more sporting events and collaborations with you!
Check out more photos in our Flickr!