Sašo Belovski

2004 Alumnus
BA School of Business Administration
---
Meet Sašo Belovski. He earned his Bachelor degree here at AAU, lived in Lausanne, Milano, Leicester and Skopje, and is currently back in Prague developing the impressive portfolio of top global partnerships and brands for the Prague International Marathon, as Business Development Director.
We caught up with Sašo recently and asked him a few questions about his impressions of AAU, what motivates him personally and professionally, and what his biggest accomplishments are.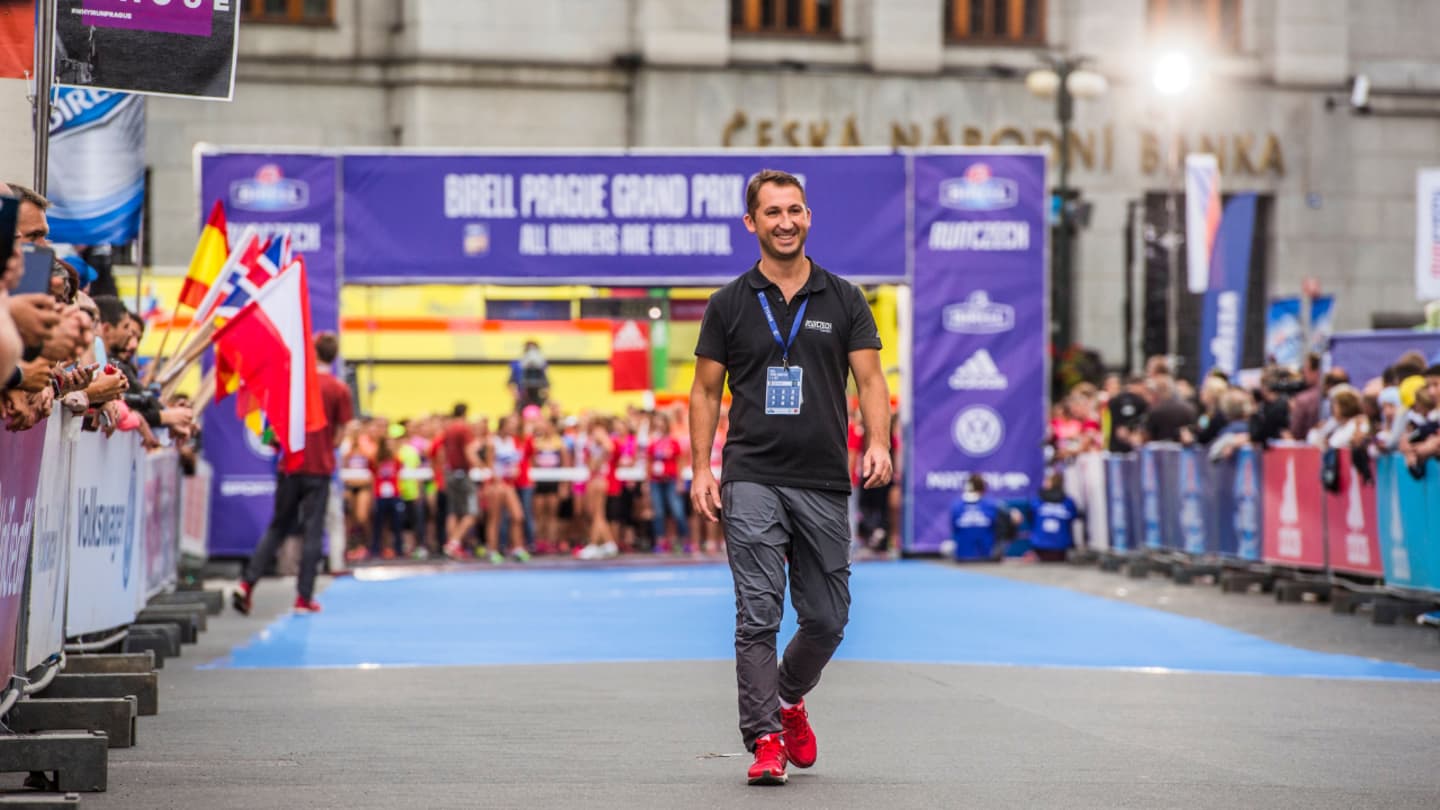 First, let's go back to when you were at AAU. What was your favorite class or teacher?
It's been a while, but Kiril Ribarov was my favorite teacher. As for favorite classes, Marketing, Law, and Corporate Finance were the most useful classes, at least for me personally, looking back retrospectively.
Why did you choose AAU?
I chose AAU based on a reference and someone else's experience. It's the benefit of being a younger brother! :)
What's something valuable you learned outside of the classroom at AAU?
That good university education is truly important. You might not see it immediately, but it's there. Just read between the lines and learn how to connect the dots.
What is your biggest accomplishment to date?
Building a ladder of accomplishments every day by creating value. Growing up professionally. Staying hungry for knowledge. Absorbing and passing knowledge. Finding motivation to create. Building personality. Building family.
If you had the opportunity to give a TED talk, what would you speak about?
I would speak about the philosophy of business. People easily lose sight of why they are doing what they are doing. About inspiration. About the importance of wanting to create, to deliver, to invent. About perceiving work/job as a platform to show who you are, what you can do, and what your qualities are.
Knowing what you know now, what would you advise yourself when you were just graduating from AAU? What advice would you give to current students?
I would give the same advice to myself back then, and to current students right now, and that is: "Don't wait long to make bold moves. Don't hesitate. Care less about 'no' , and care more about 'yes'".
For fun, if you could invent an app, what would it be and why?
I already have :) It's an algorithm about sports investments. Why? Because sport and business is what I like and what I understand. And the idea woke me up from sleep in the middle of the night.
Tell us something unique about yourself. A hobby, an accomplishment you're proud of, a lesson learned.
I'm very proud of being the first Macedonian (and also the first in Czech Republic) among the 30 candidates selected to the FifaMaster postgraduate program. My lesson learned is: don't be too proud. The real world doesn't care until you've proven yourself in practice. Sport is my passion and meditation (first football, then running). Reading about achievements of humanity (industrial, sport, technology, or business) is what inspires me. Being better is what drives me. Being an active guest speaker and lecturer at universities and conferences is what fulfills me intellectually.
---
For some running inspiration, both digital and physical, check out www.runczech.com!