Conferences & Seminars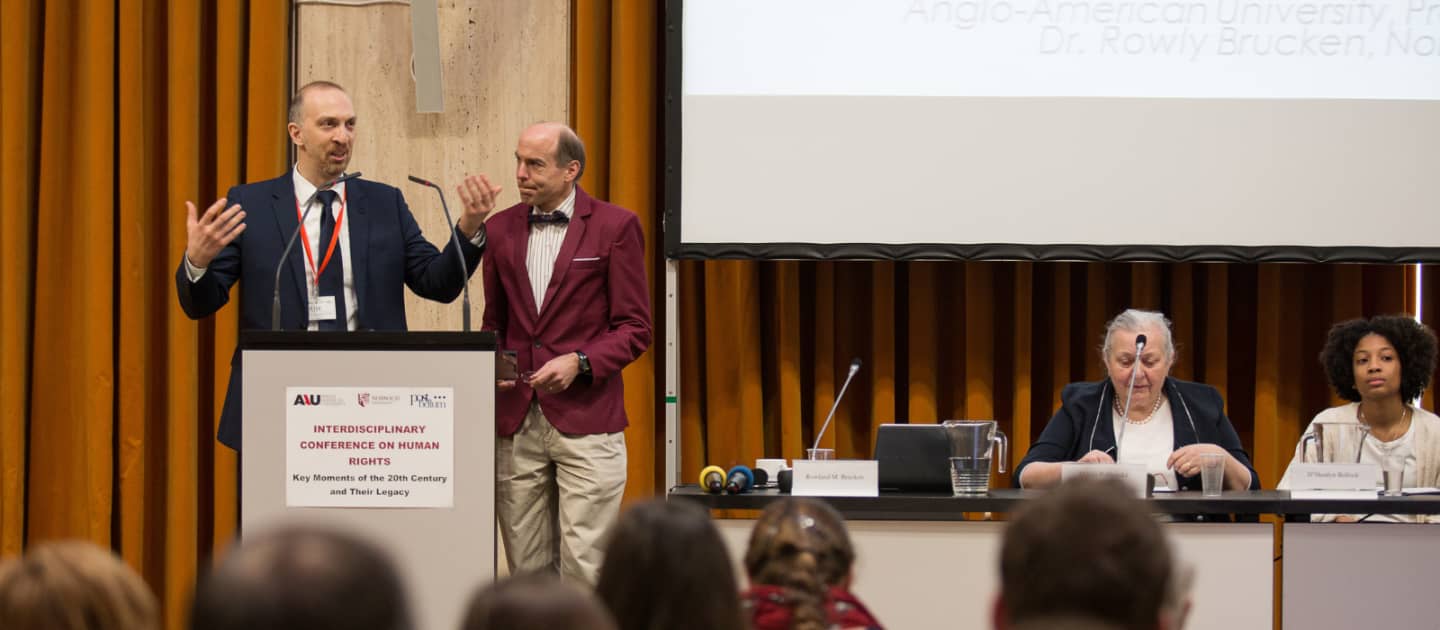 Conferences, workshops, and colloquia are essential platforms for feedback, networking, and discussions of experts from the field. Every year we offer a number of similar occasions directly organized by AAU or in cooperation with partners.
Other conferences
Interdisciplinary Conference on Human Rights, organized in partnership with Norwich University (USA), commemorated important 20th-century dates in human rights history, with anniversaries in 2019, and with a link to the Central European region.
ANTIcorruption & fraud: Detection & Measurement, co-organized with Transparency International CZ and corporate partner Kinstellar, connected scholars and experts from related fields to share their knowledge and best practices.