Exchange Programs
Anglo-American University in Prague is the perfect place to become a truly global citizen. Aside from the multicultural environment on campus, you will have the opportunity to broaden your horizons and earn credit toward your degree through our numerous university exchange and Erasmus programs scattered around the globe.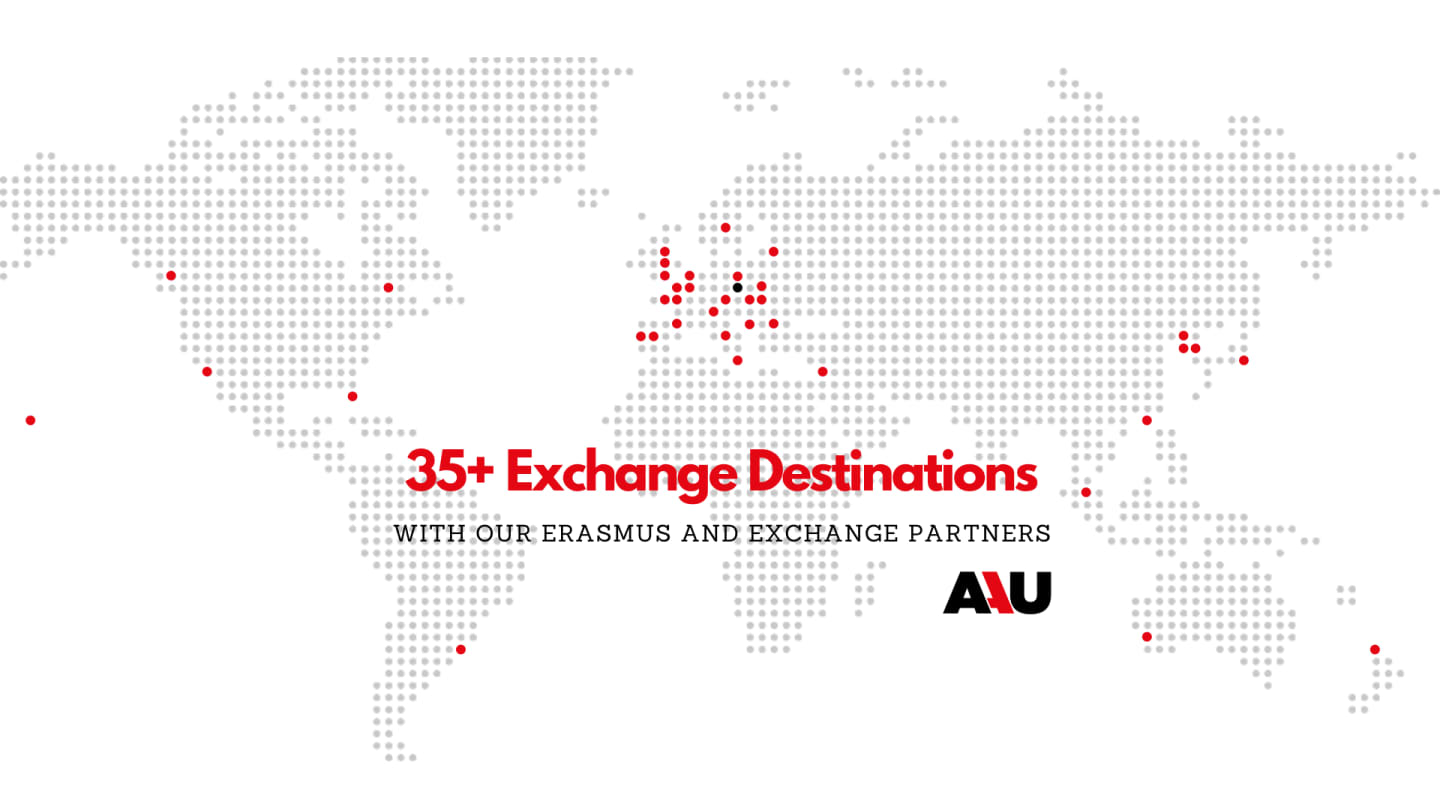 Imagine studying in Malaysia, New Zealand or even California and returning to AAU in Prague with new perspectives, first-hand insights into a different culture, and life-long friends from all over the world. This is why we strongly encourage our students to take advantage of our international opportunities whether it's a full semester abroad or a short-term program.
With the American WASC accreditation, the multitude of exchange options, and being in the heart of Europe, AAU was an easy choice for me. Despite its small size, is a big hot pot of language and culture that poses nothing but benefit when engaging in discussion or debate in or out of the classroom.

Benjamin Rodenburg, School of International Relations & Diplomacy, Fiji, USA
International Erasmus Exchange
The EU's Erasmus program has been an important part of AAU's push toward internationalization. Erasmus allows students to experience the diversity of life and educational styles across the EU. These programs benefit not only our local students from the Czech Republic and Slovakia but also allows students who come from abroad a chance to better understand and experience the EU as a whole.
In addition, we assist students in participating in Erasmus Work Placements all over the EU. Hear about Law student, Liliia's experience in Madrid, Spain.
International University Exchange
Outside of the EU, our university exchange partnerships have historically focused on the USA and other English-speaking countries such as Australia & Canada. More recently we have been expanding and developing our partnerships based on student interest and the global job market including popular destinations in Asia and South America.

List of Erasmus Exchanges
AAU currently has Erasmus agreements with the following universities:

University Exchanges (Non Erasmus)