Welcome to AAU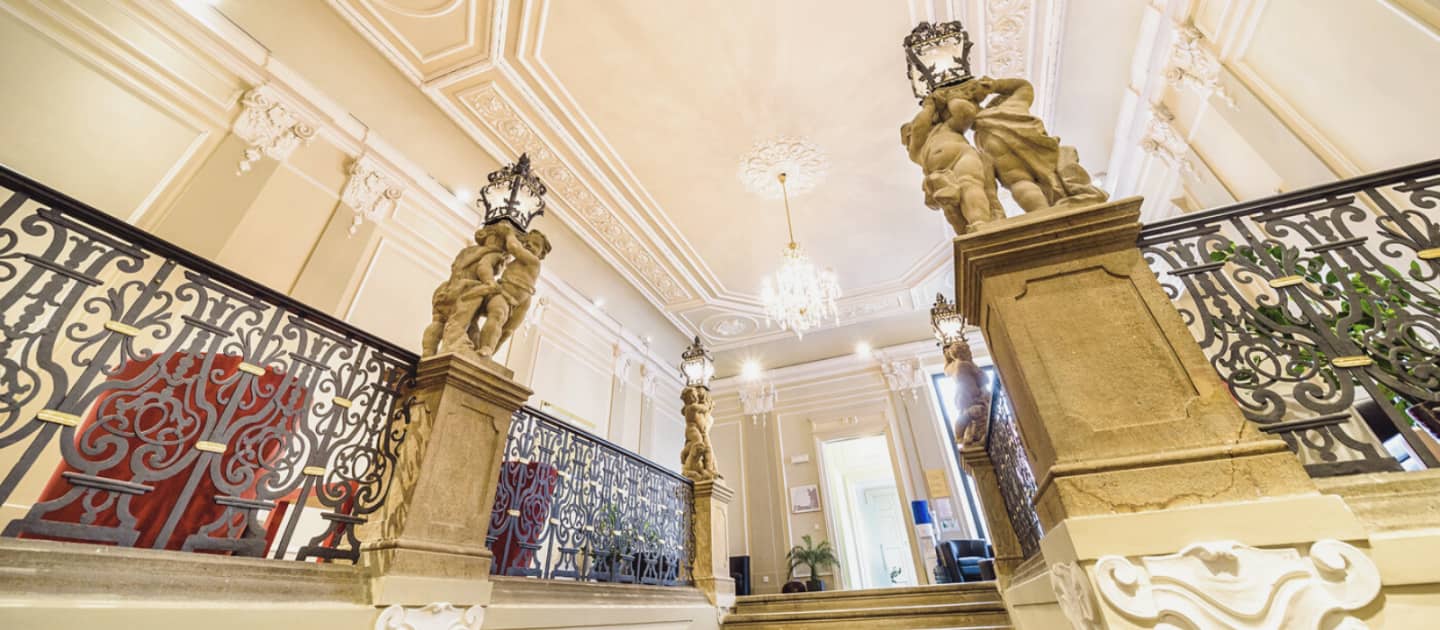 A word from our President
It is my pleasure to welcome you to Anglo-American University, the first private university in the Czech Republic to use English as a language of instruction. Our institution is distinguished by providing high quality bachelor´s and master´s education in areas of business, humanities, journalism, visual arts, international relations, diplomacy and law.
Carrying both European (the Czech Ministry of Education, Youth and Sports) and American (the WASC Senior College and University Commission) accreditation, AAU provides a unique learning environment for its students who shall, upon the completion of their studies, earn a diploma of exceptional value.
The AAU community enjoys an environment underlined by the unparalleled genius loci of perhaps the most beautiful university campus in Central Europe. The campus, consisting of the magnificent and meticulously restored Thurn-Taxis Palace, next to beautiful parks and amidst splendid adjacent historical buildings, has quickly become an international hub where academia intermingles with business, diplomatic circles, the media, and the local community.
Since the very beginning we have aimed to create and continuously improve an educational environment that fosters intellectual curiosity, leadership, cooperation, and respect for cultural and national diversity. Our students are encouraged to take an active role in university life, we support the scholarly work of our faculty, and we are grateful to our alumni for their continued friendship, involvement, and support.
Let me welcome you to the AAU Comunity and invite you to explore our website, our academic programs, and learn what makes AAU such a special place.

doc. Ing. Štepán Müller, CSc.,
President of Anglo-American University