Welcome to AAU: Recapping Fall Orientation, 2021
Are you ready for class? It's been such a busy time – getting settled in a new city, figuring out campus life, and meeting so many awesome people! Having had such a whirlwind adventure already, it's time for a recap of all our Orientation events from Fall 2021!
Day 1
Kicking off at 8.30 am, it was a surprise to see so many of you already queuing up to register and receive your ISIC cards (if you still haven't received your student card, please contact Student Services). After the necessary part of registration was done, we hope you found your AAU spirit with some branded goodies! A new Tee or perhaps something from our mystery box filled with coffee cups, umbrellas, notebooks, and sporty hats. Show us how you style your AAU spirit by tagging us on social media! Following shortly after, our new President Jaroslav Miller introduced the school and some key members of staff leading your Orientation before sending you all off into your different groups for tours, informative sessions, and icebreakers.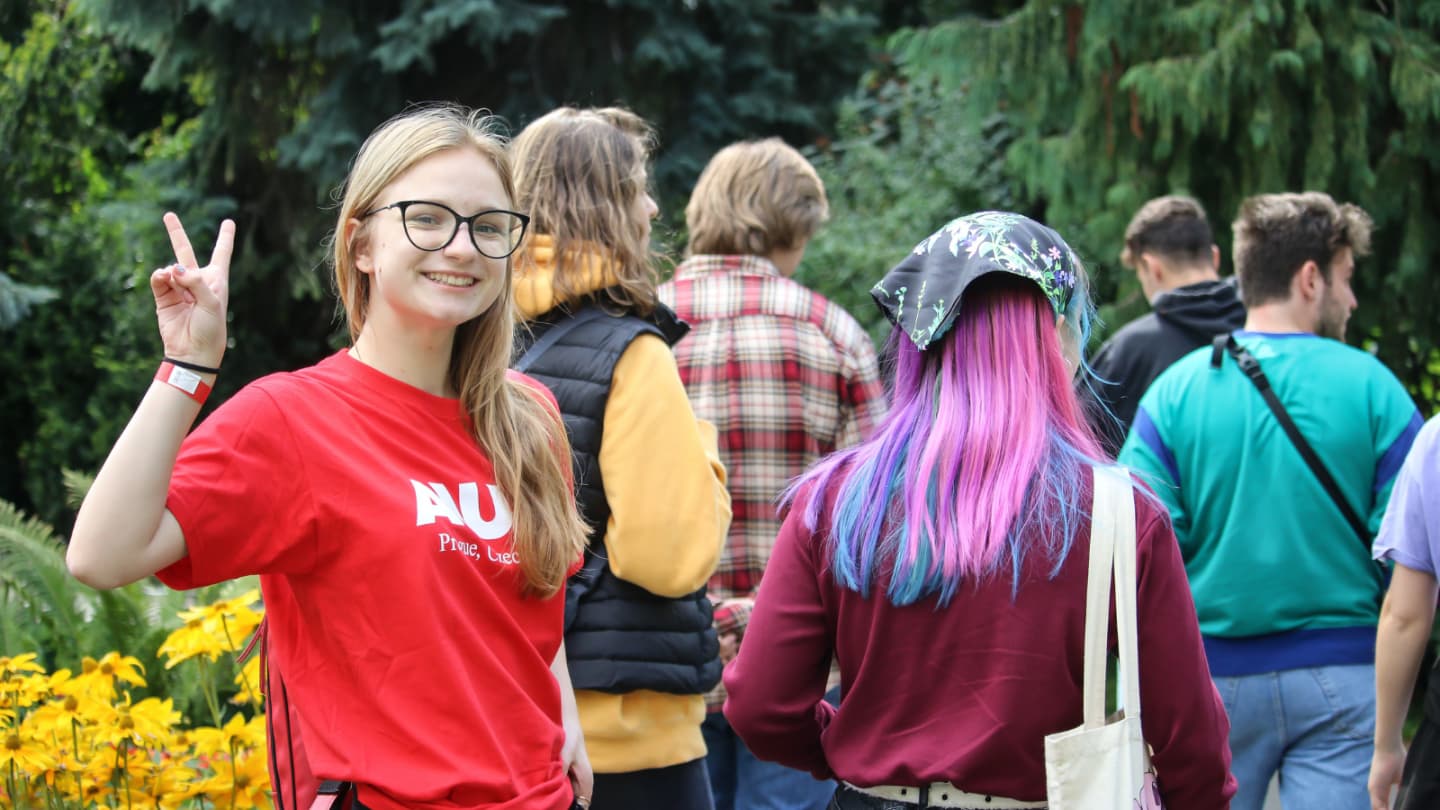 It was during icebreakers that our New Student Mentors were able to formally introduce themselves. Orientation may have ended but the Mentors are available throughout the year should you need any advice regarding university life in Prague! Our Marketing team made sure to capture the fun on camera throughout Orientation which you can now see for yourself on Flickr.
We hope you enjoyed getting to know your Deans as much as they did meeting you! With information revolving around your school, course specifics, and this year's Hybrid Learning set-up, we know you're clued up and know what to expect but should you have any questions, the faculty including your deans will be more than happy to help you in any way they can regarding your classwork.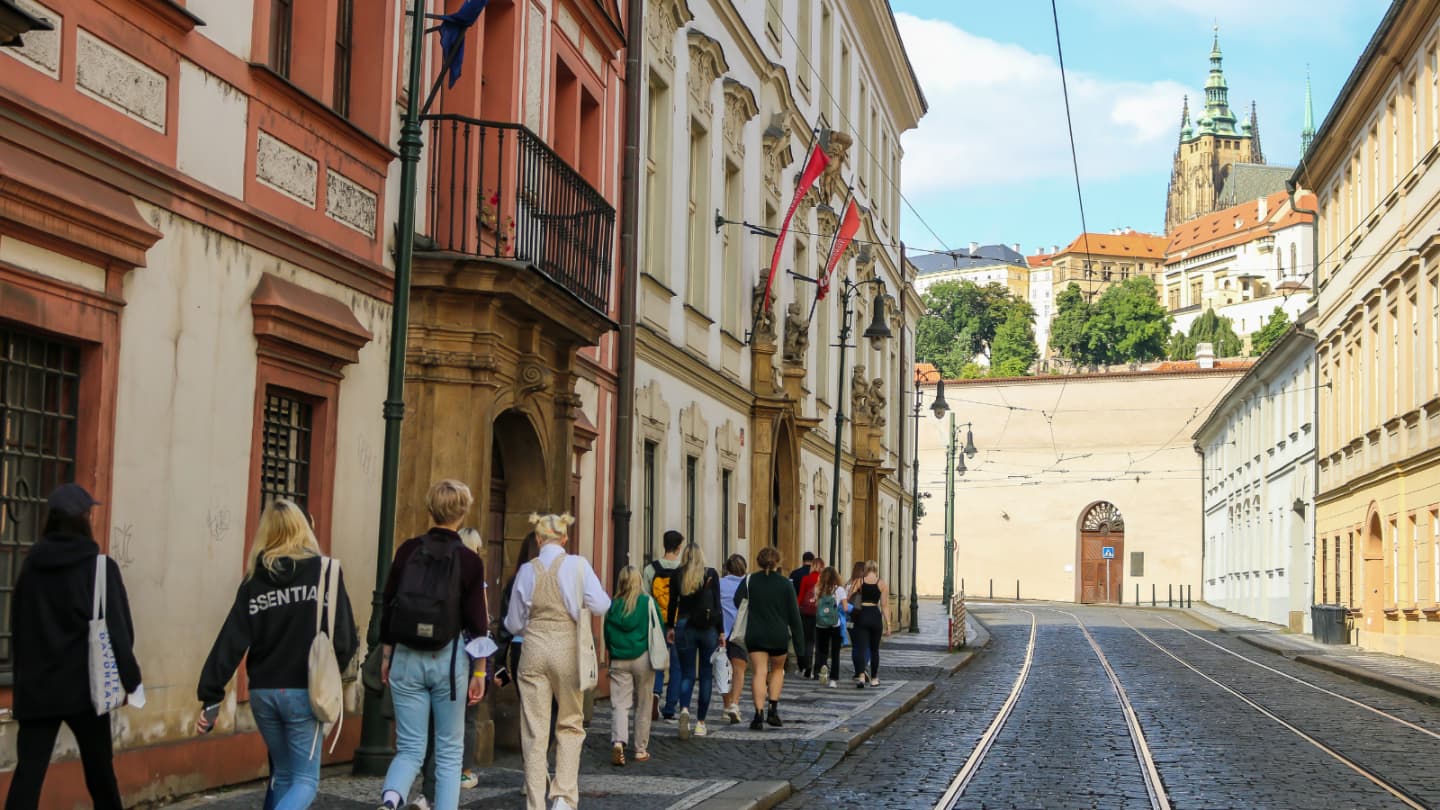 Day 2
Filled with important information, two sessions were recorded to make it easier for you to find any information you may need later on! Starting with the Student Services nostrification session, for those of you who need to know about it, feel rest assured that this process will be made as easy as possible for you thanks to the help provided by our team in Student Services. Whether you need to know more about nostrification or what your next steps should be, you can contact Student Services or Mija, the nostrification Specialist, directly. The other recording comes from the Foreigners.cz session. The information from this presentation allows for those of you interested in working, needing to figure out temporary residency, or anything otherwise about what you need to know to get started living it up in Prague!
Missed a session? Check out the Recordings:
Nostrification: Link in email!
Foreigners.cz: Link in email!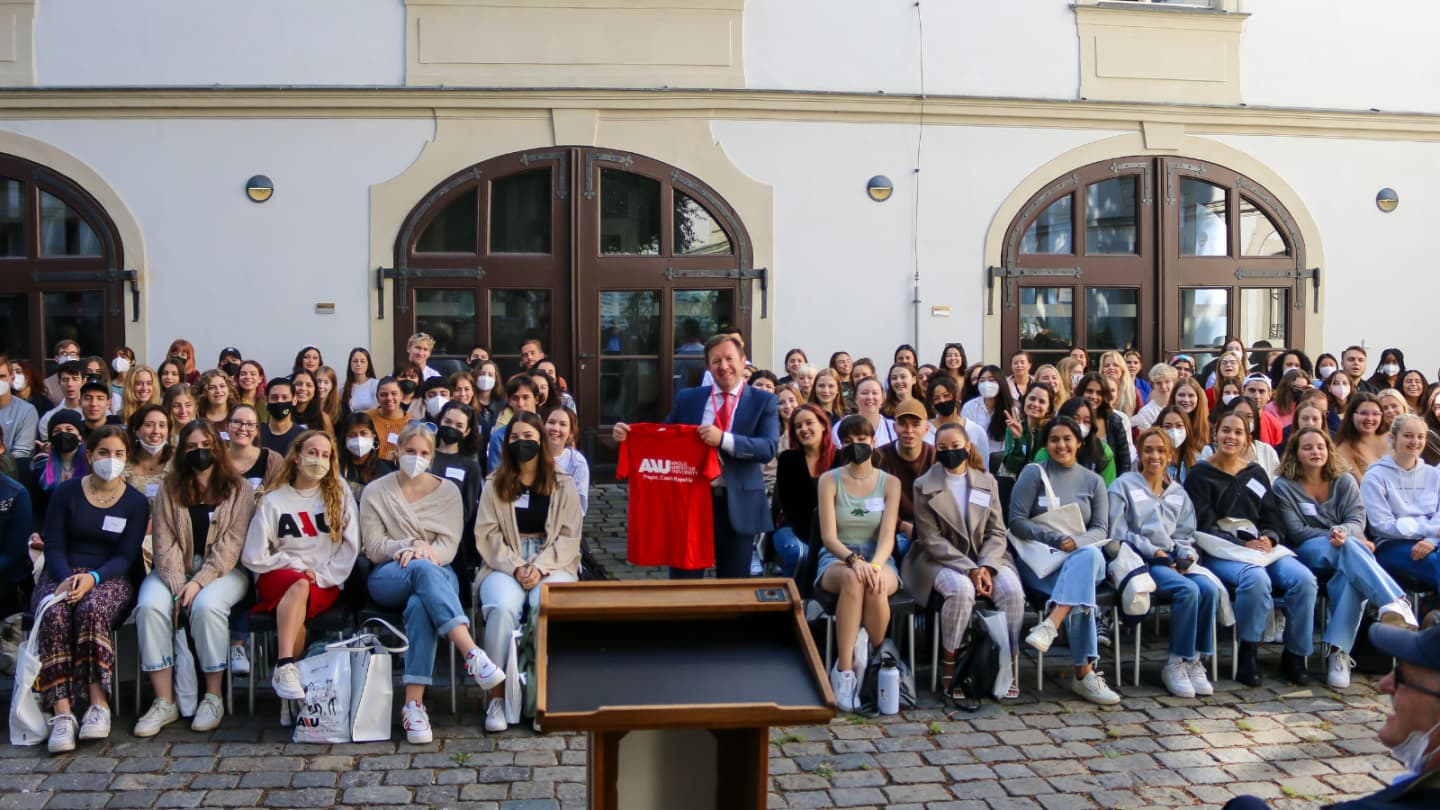 After a delicious lunch provided by Cafe des Taxis, it was fun to get out and explore a bit more of the area you'll be studying in by completing the treasure hunt! In addition to those spots on the map, Malá Strana has many hidden gems that we can't wait for you to find for yourself (like Oh Deer Bakery or the beer garden in Kampa!). Lastly, to finish our Orientation, we took a historic tram ride to see the best of the city's architecture and ended up back at campus finishing as much pizza as possible. Now it's time to get to class- Welcome to AAU, welcome to Prague, and welcome home!
See your memories: