Classical Liberalism in Philosophy, Economics, and Law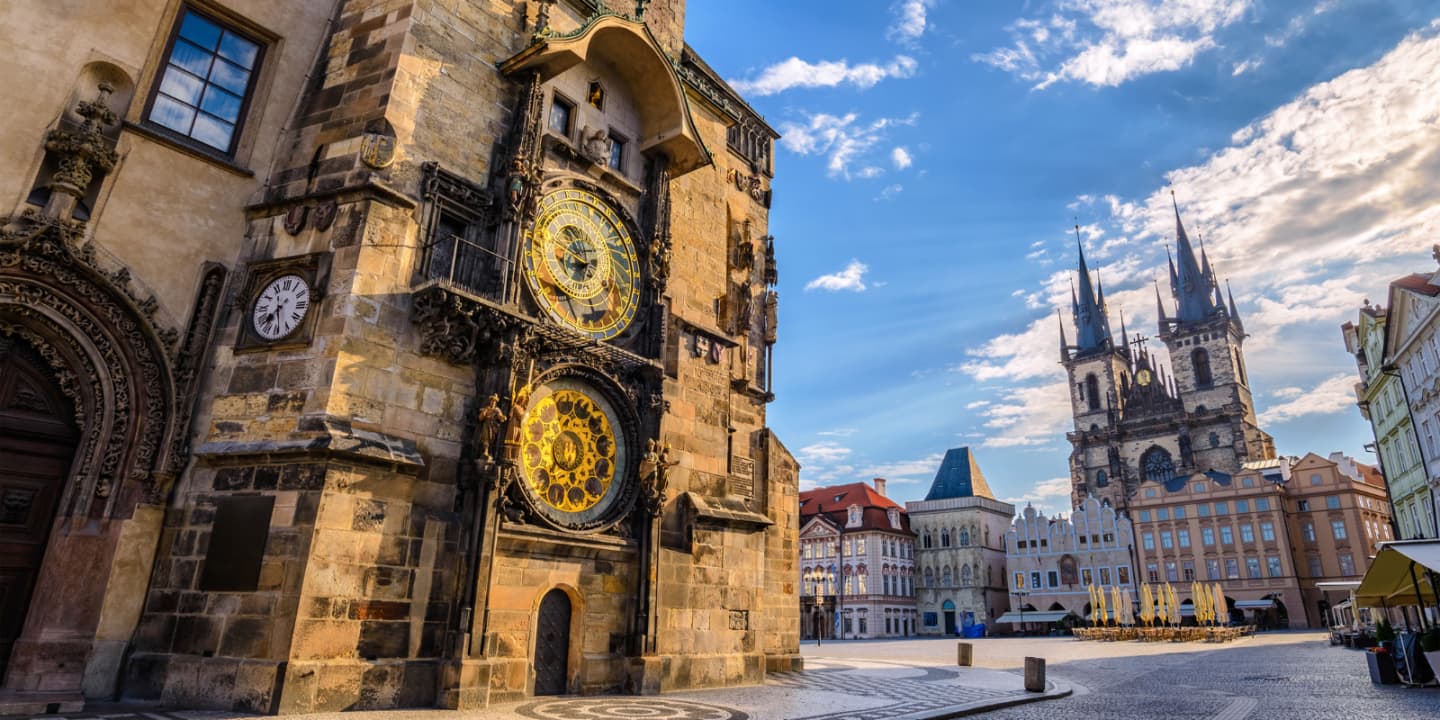 Spend one week in Prague, Czech Republic, discussing and studying Classical Liberal ideas and their application in today's world. In partnership with the Anglo-American University, a Czech-based private university, the program brings together students from across the U.S. and Europe to study big ideas in the history of economics and philosophy with leading American and Czech academics and faculty.
The seminar takes place on July 25-29, 2022.
"Thanks for a great program! I really liked the discussion format–small groups and Q+A. It's extremely useful how the program promotes free and civil discussion of significant issues. "

– Anonymous participant
About the Seminar
The 2022 Seminar in Classical Liberalism in Philosophy, Economics, and Law will be an intensive, week-long survey of philosophical, economic, and political ideas that have played key roles in the history and development of classical liberalism. The Workshop will consist of two, 2.5-hour sessions most days, comprising an hour of lecture and 90 minutes of discussion. There is ample time for exploring the beauty, history, art, and energy of Prague.
"I love that this program exists. It is important for young adults and teens from everywhere to understand the world of politics, economics, money, logic, and the laws that govern them. THANK YOU!"

– Anonymous participant
Workshop faculty include:
The 2022 seminar program to be announced soon.
Price
At only $1000, your participation comes with:
Round-trip Airfare – Rates are based on airfares from Tallahassee, FL. Surcharges may apply at other points of origin. Want to extend your trip to stay a little longer in Europe? No problem.
Lodging – Hostel style lodging in central Prague, with up to 8 students per room. Breakfast included.
Meal Allowance – Some meals will be provided as part of the program. For other meals, you will receive an allowance and are free to find your own options in the city.
How to Apply
Application and Deposit – Applications are due March 15, 2022 along with a $250 refundable deposit. In order to apply please fill in this application form and pay the deposit.
Pay Full Balance – Full balances for accepted students are due April 15, 2022. Students that are not accepted will have their deposit refunded.
Get Ready to Go! – We will contact you arrangements for travel. Lodging will be booked for you.