Student Council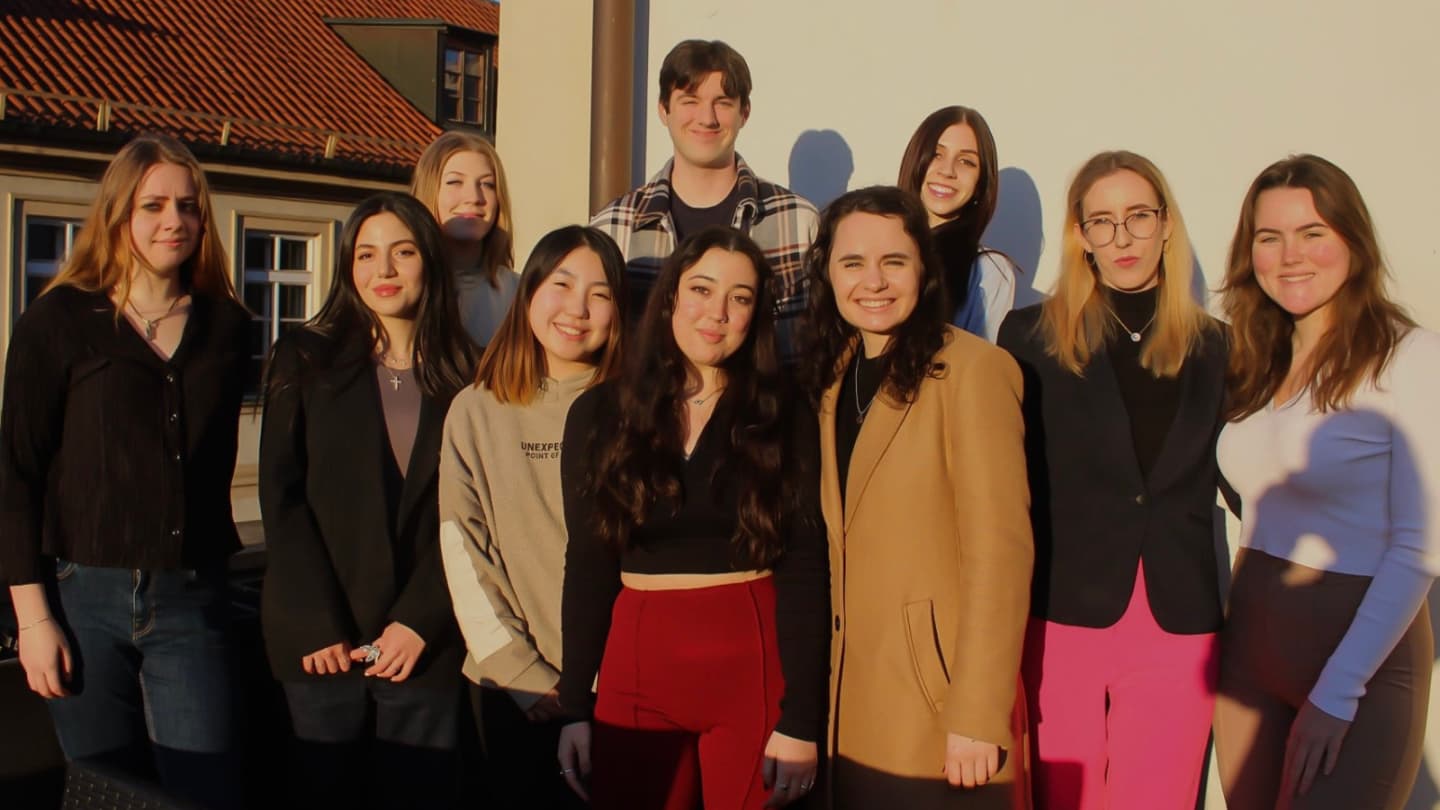 The Student Council are student representatives chosen through university-wide elections to advocate for the interests of all degree-seeking and visiting students at Anglo-American University.
The Student Council is responsible for planning events, allocating funds to support student initiatives, developing strategies and policies to improve the student experience and amplifying the voice of the student body to university governance and administration.
Responsibilities:
Maintain an open flow of communication between students, faculty, and school administration and represent student opinions.
Organize student activities such as Spirit Week, The Annual Ball, Awards Ceremony, trips around the Czech Republic and abroad; etc.
Support all AAU Clubs and their events.
Ensure fair and democratic operations of this body and promote integrity and ethical behavior within the AAU community.
Help new students adjust to the environment at AAU in Prague.
Current members of the Student Council:
President: Jean Kallenburg
Vice President: Payton Metzger
Executive Secretary: Kesed Haglund
Treasurer: Hunter Vaughan
PR Manager: Ana "BB" Petričić-Tinto
Media & Content Specialist: Ani Avetisyan
Media & Content Specialist: Marianna Jackova
Club Coordinator: Simone Stansbury
Student Engagement Coordinator: Kyra Brooke Aronoff
Outreach Agent: Dana Salykbayeva
Get Involved
Joining the Student Council is a great way to develop your leadership skills and directly impact your student experience at AAU.
Who can run for office? All students currently registered in a course of study as degree-seeking, study abroad, or exchange students who are in good standing with the University (a GPA above 2.0 is required; above 2.5 highly encouraged and no outstanding financial obligations to the University).
Elections are held every semester and secure voting details are shared via email and social media.
Student Council Website
For the most up-to-date information regarding Student Council activities, meeting minutes, agendas, and events, go to the official Student Council website.
Follow us
For the latest Student Council news, events, and content, see below:
Contact