USC Freshman Year in Prague
Congratulations on your invitation to the USC Pathway to Admission – Freshman Year in Prague! We are excited to welcome you to AAU and to Prague.
About the USC Freshman Year in Prague
The Freshman Year in Prague is designed to offer you the opportunity to take your first-year classes at Anglo-American University (AAU) in Prague as part of a direct transfer pathway to USC in your sophomore year.
AAU recognizes that your priority is to successfully transfer into USC after a year of studying with us in Prague. That is why we work closely with USC to ensure that we offer the courses you need to meet the admissions requirements.
We also understand that this will be your first year at a university and you should know that you are not alone in your decision to study in Prague! AAU has many first-year students from the US and other countries around the world who will also be starting college away from home.
When you live and learn in another country, you develop a deeper understanding of and respect for intercultural differences, greater flexibility and adaptability, and an openness to new ideas. These characteristics are valued by companies, organizations, and universities alike and will help distinguish you from your peers as you move forward in your life and career.
While AAU provides you with the freedom to grow intellectually and personally in a different culture, at the same time, you will be surrounded by familiar American academic structures and student services, an environment that you will surely find exciting and refreshing.
Overall, I thoroughly enjoyed my semester at AAU. Even if the semester was moved online, it is clear that AAU has a beautiful campus situated right in the centre of Prague and neighbouring a beautiful park (with many peacocks!). Not only did I find most of my classes interesting, I also took advantage of AAU's extra-curricular opportunities, joining the soccer club – which immediately became my favourite part of my AAU experience. I also have nothing but praise for AAU students who are both kind and welcoming; I did not have a negative interaction during my entire semester.

Mark Burnham, AAU fall semester 2020, current USC student
About Anglo-American University in Prague, Czech Republic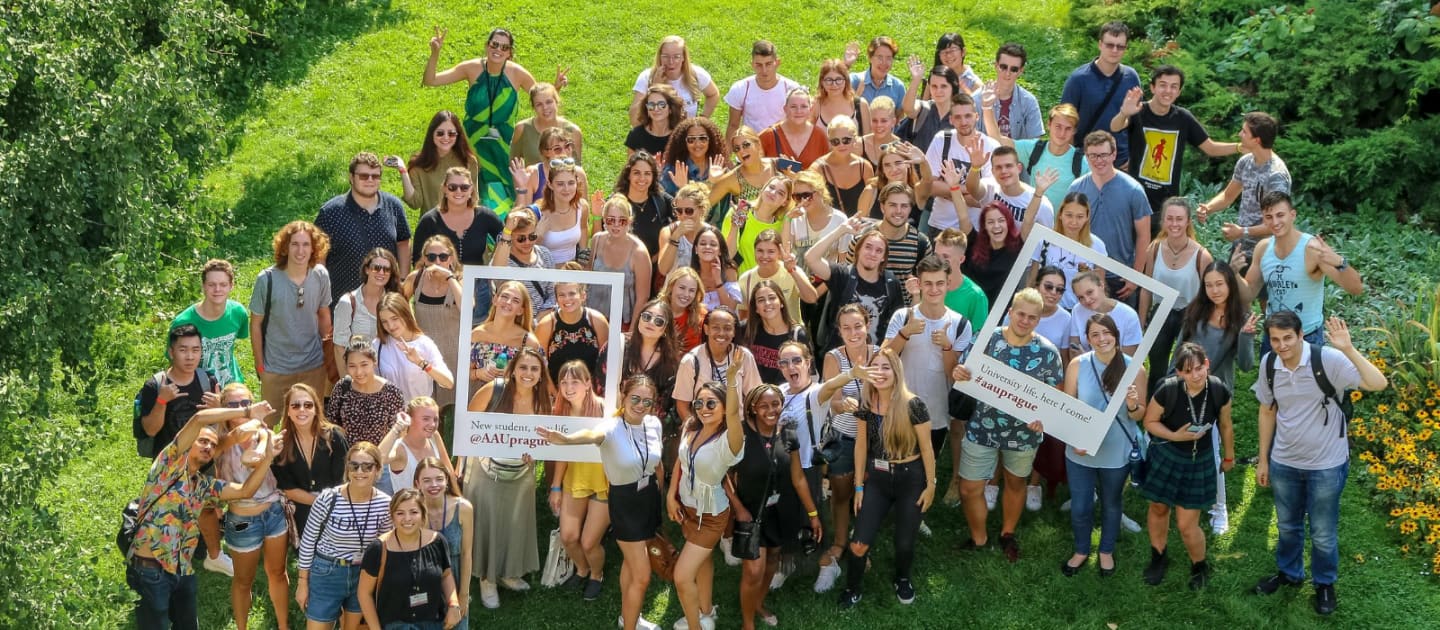 Located in the heart of Europe inside the restored XVIII century Thurn-Taxis Palace, AAU provides students a truly international education. Learning alongside students from over 80 different countries in small classes designed for authentic engagement and discussion, AAU prepares students for the global landscape. AAU was founded in 1990 as the first private institution of higher education in the Czech Republic. All programs are taught entirely in English and implement American and British higher education approaches and methodologies. In 2016 AAU became the only higher education institution in the Czech Republic with both Czech and American accreditation by the WASC Senior College and University Commission, thus providing a double guarantee of educational standards.
Acceptance to USC
Admission to USC requires a prominent level of success in university-level coursework. Successfully completing this plan demands challenging work and focus.
Please note that the Freshman Year in Prague is a path to USC admission, not a guarantee of acceptance. However, when fulfilling the below course plan, you will be able to complete transfer requirements for USC:
Complete 30 transferable semester units, earning A's and B's.
Earn a cumulative grade point average of at least 3.5 in USC-transferable courses, with no individual grade below C (2.0). You might notice that the Freshman Year in Prague program typically requires a 3.6 GPA or higher; however, USC recognizes the benefit of living abroad, thus, grants a modest dispensation on the GPA expectation.
Complete USC's lower division writing requirement by a successful grade in AAU's COM 101 and COM 102
Complete MTH 190, Business Math I
Take courses in areas of general education (at least two courses per semester), foreign language (if needed for your major), and any lower division courses needed for your intended major.
USC cannot guarantee admission to a specific major, particularly in cases where space is limited, or for which an audition or portfolio is required, or lower-division pre-requisites are not yet satisfied. Students who meet these terms are typically offered a space at USC, either in their first- or second-choice major, or in "open/undeclared" status. Students admitted without a declared major – a common situation at USC – will receive academic advisement to help direct them toward a program of study that helps them meet their goals.
Coursework at AAU
During your year at AAU, you may choose from an array of courses across a wide range of subjects. Your AAU courses fulfill USC requirements; thus, enabling the transfer to USC. Most AAU classes are 3 credit courses. A normal semester load consists of 5 courses: thus, earning you 15 credits per semester. You will be registered and enrolled as a full-time visiting student at Anglo-American University, taking AAU courses approved by USC, earning AAU credits, transferrable to USC.
Your AAU academic advisor will be familiar with the conditions of your intended transfer to USC through the Freshman Year in Prague program.
Living and studying in Prague
Freshman Year in Prague program offers a unique opportunity to immerse yourself in Czech culture and language all while relying on American education style and methodologies. The AAU campus is in the beautifully restored Thurn-Taxis palace in Prague's historic Mala Strana district which is also home to famous sites such as the Prague Castle and Charles Bridge. Ranked as the best city in the world to be a university student by AppJobsGlobal, Prague has a long history of education and boasts an array of affordable options for students to dine, enjoy live entertainment and experience local culture. Thanks to its central location in Europe, Prague also serves as a great home base for travel. Not to mention the cost of living is significantly lower than other comparable cities, making it a cost-effective option for students.
An overall estimate of costs per academic year for an undergraduate student living in AAU housing (including living and attendance fees) is provided below:
Expense
Price
Tuition (30 credits/semester) 
$9,080 
Application Fee
$50
Study Abroad and Service Fee
$1,600
Housing, shared room
$3,666 / person
Dining
$4,500
School supplies
$212 
Visa fees, estimated 
$111 
Flights home s, estimated
$1,750 
Health insurance  
[10 months of coverage, with student discount] 
$656 
Personal and miscellaneous spending money per semester 
$1500 
Art fees (if applicable) 
$40-$100 per course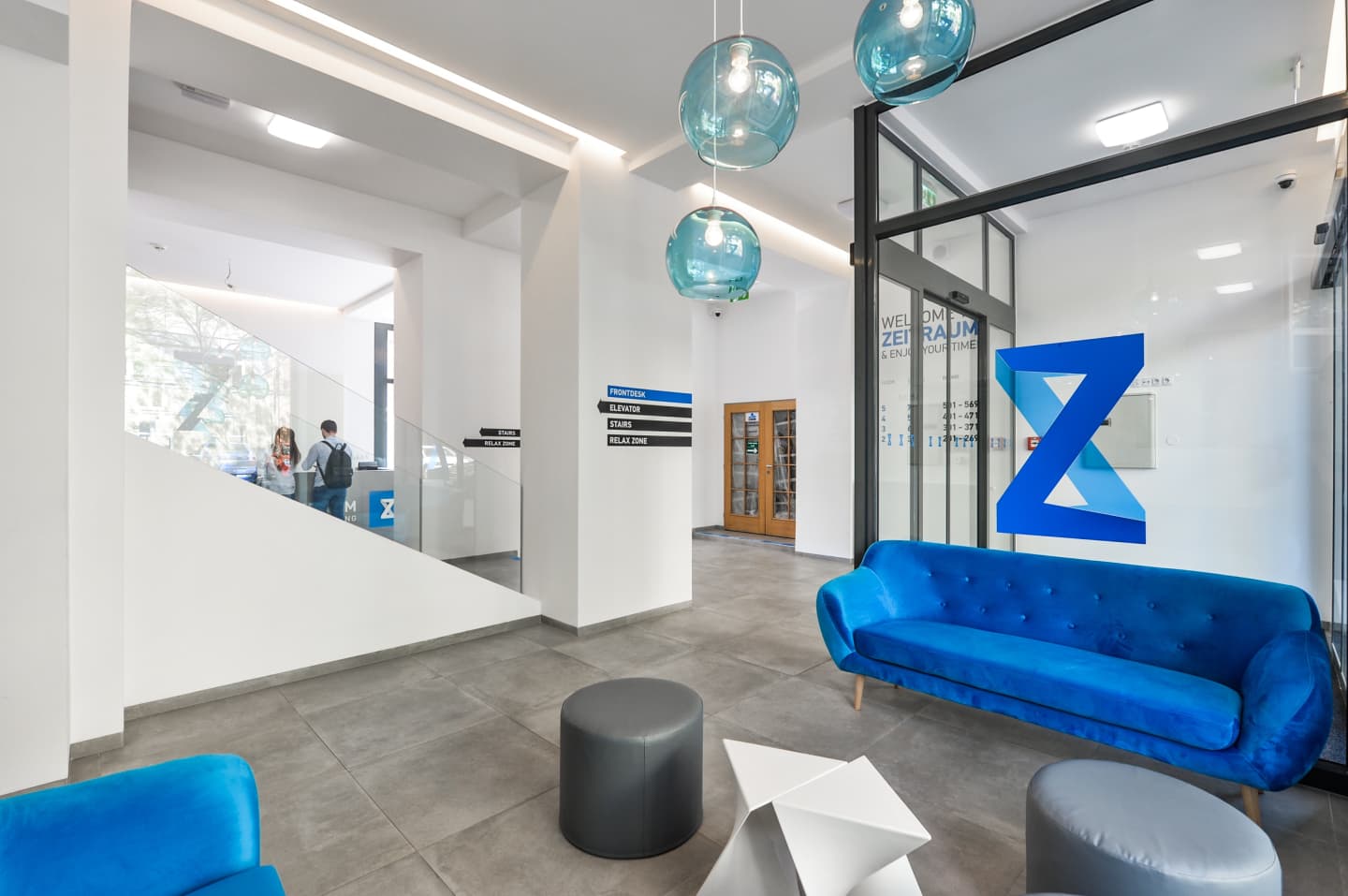 AAU offers students the opportunity to live together with their classmates from different countries and cultures right in the heart of Prague. AAU's housing is within 20 minutes of the AAU Campus located in the Holešovice district which is a lively area full of shopping opportunities, parks, and restaurants. According to the Guardian, Holešovice has been named one of the top 10 coolest neighborhoods in Europe. The building has 24/7 security, WiFi, fully equipped kitchens, bed linen, and laundry. Cleaning services can be provided at an additional cost. Students may choose to live in single or double rooms and have full access to common spaces and amenities. 
The best part of my AAU experience was living in the dorms in Holešovice and being surrounded by my friends. No matter the time of day, there are always people doing things so you never get bored.

Jack Weitman, AAU student 2020-2021, USC transfer bound
Tuition, fees and visas
As a full-time visiting student at Anglo-American University, you will be paying AAU tuition and fees. AAU will send you detailed information about the visa process, registration, and other tips once you have applied for the USC Fall Semester in Prague program. See more information about the application process below.

Anglo-American University as a home to over 500 international students is well equipped in guiding students through the study visa process. As such, AAU will provide the required documents as well as guidelines to obtain your study visa. Should you need a visa to study in the Czech Republic, we strongly recommend to starting the process as soon as possible, as visa appointments book well in advance. European Union citizens do not require a visa to study in the Czech Republic.
We encourage you to apply for the program and for housing and make all your payments as soon as possible, so all necessary documents (visa/study, housing, and insurance confirmation) can be prepared and sent to you in time for your visa appointment!
To receive your visa on time, your visa appointment date should not be set later than June 15, 2022 at one of the embassies or consulates.
COVID-19 Rules
Currently no major Covid-19 restrictions apply at AAU campus thanks to the overall very stable situation of the pandemic in the Czech Republic. AAU monitors the situation closely and any updates about changes concerning Covid-19 rules at AAU and in the Czech Republic are published on our website which also include current entry requirements to the Czech Republic.
Academic Calendar, Forms and Deadlines
Application Portal– to complete your application please create your profile in the AAU Application Portal. Please note that you are required to submit your passport size picture and passport copy. Other documents (such as recommendation letters) are not required because AAU will communicate with the USC and receive additional necessary documents directly.
Advising and registration for classes will begin once your admission is approved and your payment is received
Fall 2022 Deadlines and Payment Calendar:
| | | |
| --- | --- | --- |
| USC Freshmen Year in Prague program 2022/2023 | Application Deadline  | Payment Deadlines |
| Program Application  | Rolling admission  | May 20 for Fall Semester 2022 September 20 for Spring Semester 2023 |
| Housing Application  | Rolling application | May 20 (1st installment or full payment), July 20 (2nd installment) for Fall Semester 2022 |
| Fall 2022 Payment breakdown | Price |
| --- | --- |
| Tuition for full academic year | $9, 080 |
| One time application fee | $50 |
| Health Insurance (covers full academic year) | $656 |
| Study Abroad and Service Fee (full academic year) | $1600 |
| Tuition (50%) and fees due by May 20, 2022 | $6,046 |
| Tuition (50%) and fees due by September 20, 2022 | $5,340 |
| Housing for Fall Semester 2022 due by May 20, 2022* | $3, 666 + $ 555 |
* Total amount or alternatively 1st installment due by May 20, 2nd installment due July 20, 2022. The total of $ 3,666 is an estimate for a double room. Additionally, a refundable deposit of $ 555 must be paid.
Student Life and Services for Visiting Students
Studying abroad is a new experience for most students. Therefore, we provide resources to make the journey as easy as possible. Before you start your studies, you will have access to: 
Pre-arrival tips for living in Prague and Studying at AAU
Assistance with visa application and health insurance
Overall support from AAU Study Abroad and Global Outreach Office for visiting students
During your stay you will benefit from a centrally located campus and vibrant student life full of events. You will be able to participate in a range of student clubs, engage with the Student Council, contribute to AAU's student magazine – the Lennon Wall or student radio – Sound Bricks  and finally visit famous sites like Charles Bridge or Prague Castle all within a few minutes' walk from AAU.
All USC Fall Semester in Prague program students are also entitled to: 
Special USC Fall Semester in Prague orientation session with welcome coffee
Welcome Prague tour
ISIC student card allowing for discounts on public transit, reduced phone plans, travel within EU, sport clubs, cultural events, discounts etc.
2 excursions to destinations outside Prague/semester. Please note that this is an optional activity at extra cost
24/7 support in case of a medical or other emergency
Student transcript shipping to USC via DHL
Contacts