Jaroslav Miller Appointed New President of Anglo-American University
From August 1, 2021, Anglo-American University will welcome Prof. Mgr. Jaroslav Miller M.A., Ph.D. as the new president.
Prof. Miller comes to AAU from Palacky University in Olomouc, a highly research-focused institution, where he held the office of the President from 2014 to 2021. He also acted in the capacity of Vice-Chairman at the Czech Rectors Conference. With Prof. Jaroslav Miller's considerable experience, he will take over from doc. Ing. Štěpán Müller, CSc., MBA, who successfully led AAU through the pandemic.
Alongside further academic and research development, one of my priorities is to provide a wider range of postgraduate programs. I will strive to strengthen AAUs involvement with civil society and develop further beneficial partnerships between the university and important institutions and organizations both in the Czech Republic and abroad. In addition, I will continue my predecessor's efforts to ensure that AAU's foreign students, who make up the majority of the student body, can study in the Czech Republic and at AAU under the same conditions as Czech students.

Prof. Mgr. Jaroslav Miller M.A., Ph.D.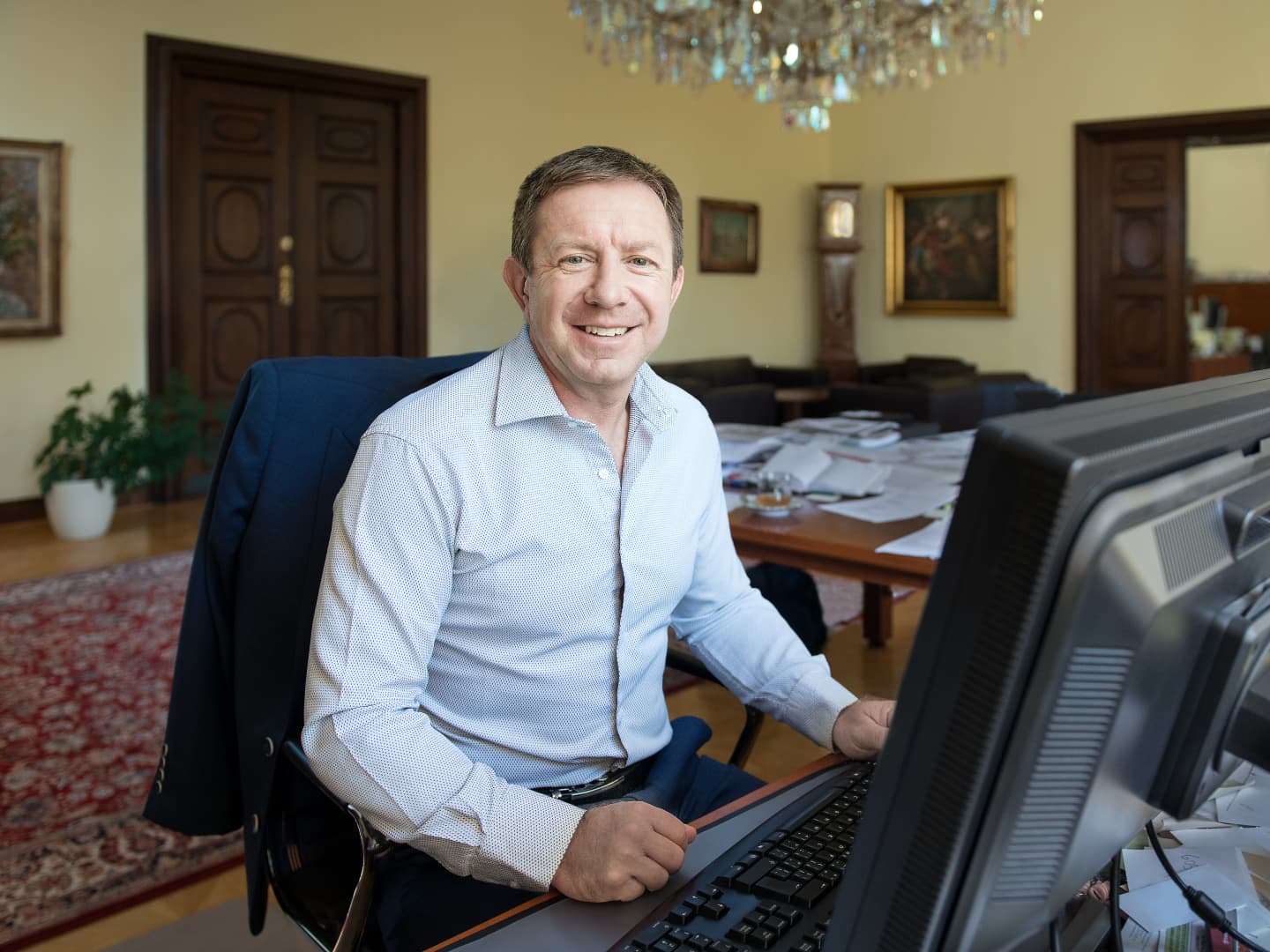 He furthers his statement by explaining that the hardships caused by the pandemic, while greatly impacting universities (especially those schools that heavily rely on open borders and freedom of movement) are not permanent difficulties that cannot be overcome in the upcoming year as current international student enrollment trends already suggest. Miller believes these trends will contribute to the growing internationalization of Czech higher education as well as the exportation of high quality Czech educational services to the wider world.
---
Prof. Mgr. Jaroslav Miller, MA, PhD. obtained history and/or philology degrees at Palacky University in Olomouc (UPOL), at Central European University in Budapest, and at Oxford University (Lady Margaret Hall). He was the President of Palacky University from 2014 to 2021. Prior to that, he founded a UPOL campus in Iraqi Kurdistan (2018) and also started the Civic University project (Občanská univerzita), which promotes values of freedom and democracy. Additionally, he participated in creating the well-respected university consortium AURORA – an alliance of 9 universities across Europe.
He is active in the field of academic research, especially in Urban Studies, History of Political Thought and the Intellectual History of Czech and Slovak Exile; he is the author of numerous monographs and scientific publications, for which he has received a number of international awards.
Professor Jaroslav Miller is the Czech ambassador of the Fulbright Program in the Czech Republic and a member of the distinguished German research foundation, Alexander von Humboldt Stiftung. He is also an academic reviewer of outstanding research projects of the European Research Council in the field of humanities.