AAU Graduation 2022 Recap!
"…the secret to success is learning to let go of external validation and focusing on yourself."

Kathrin Decknerová, 2022
You did it! AAU is so proud to celebrate the latest graduates, congratulations to the Class of 2022. After three years, including a pandemic and one COVID-approved, week-long campus graduation, Anglo-American university graduates could once again experience the grandeur of Národní Dům for this year's ceremony. See all photos here.
In an opening speech from AAU President, doc. Ing. Jiří Schwarz, CSc, graduates, and attendees were reminded of the extraordinary times we have found ourselves living through. From the pandemic to war and inflation, our graduates are truly a most tenacious bunch! Jiří Schwarz went on to toast the many successes of our fearless graduates before commencement addressees, Bruce Dehning, Ph.D. and Jiří Brodský, former student and Czech diplomat, took to the podium.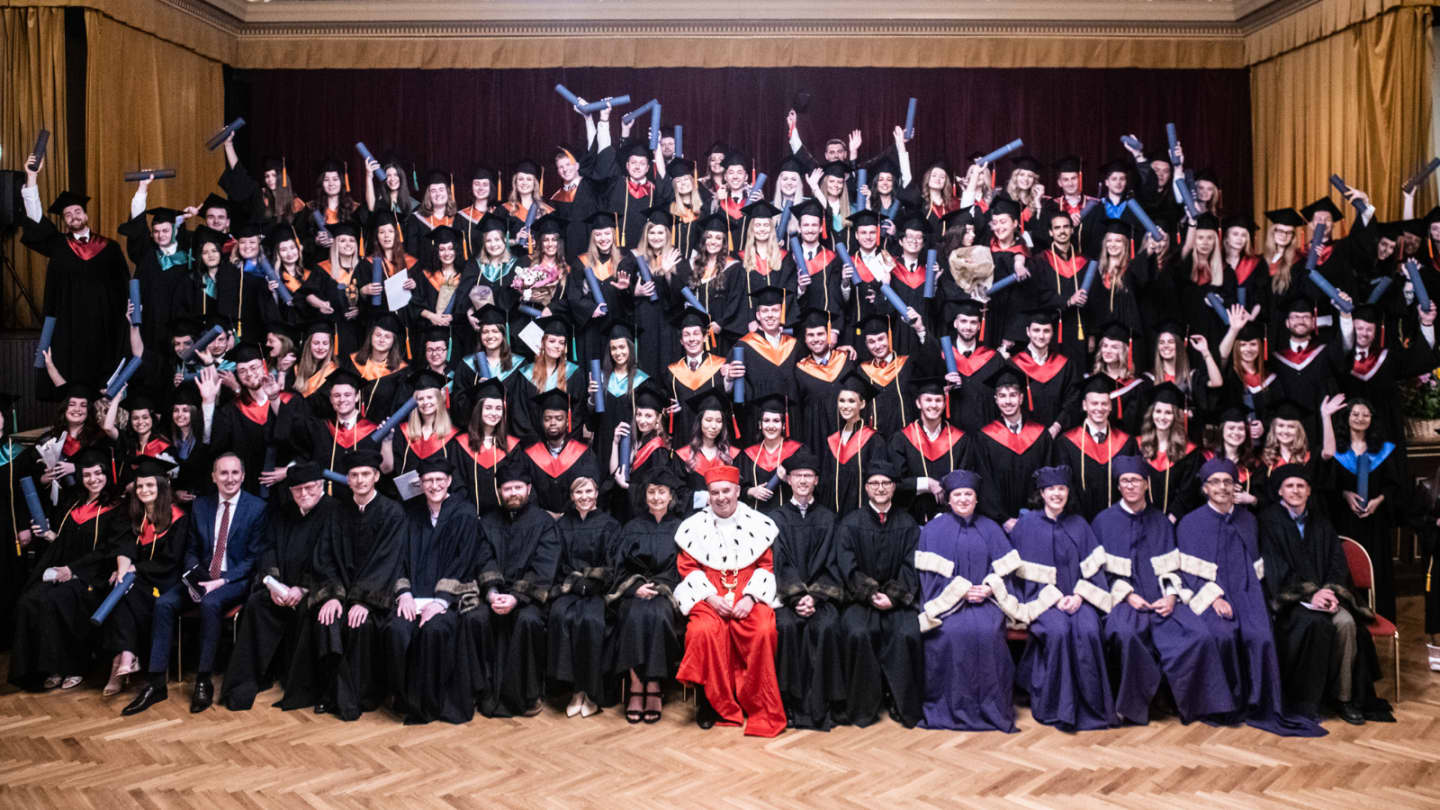 Bruce Dehning speaking on behalf of the Law program at our partner Chapman University, expressed his gratitude towards AAU and its staff for putting together this year's graduation. Echoing the words of Jiří Schwarz, he commented that students are 'survivors':
You have survived the pandemic, online classes, study abroad students, Microsoft Teams, and perhaps worst of all – group projects. You can feel tremendous accomplishment knowing that you have overcome everything that life has thrown at you. So, from me and everyone at Chapman University, I congratulate you and wish you the best of luck in your future endeavors.

Bruce Dehning, 2022
While Jiří Brodský mentioned that not only have our students overcome many challenges during their time in university, he also demonstrated that their degree from Anglo- American University will open many doors and paths in their future. With words of encouragement, and drawing from personal experiences, Jiří as an inspiration himself shared that many graduates of AAU can, and will, go on to have successful futures. In these times of uncertainty, he expressed that graduates should not feel discouraged by their environment.
Firstly, you should not give up, when things will not work your way tomorrow, immediately after your graduation. Patience, persistence and certain humbleness do pay off… Anglo-American University equips its students to succeed in the most demanding international environment. It has taught us to self-study, to be able to discuss (and prepare reasoned arguments), manage our time, and also invest our money.

Jiří Brodský, 2022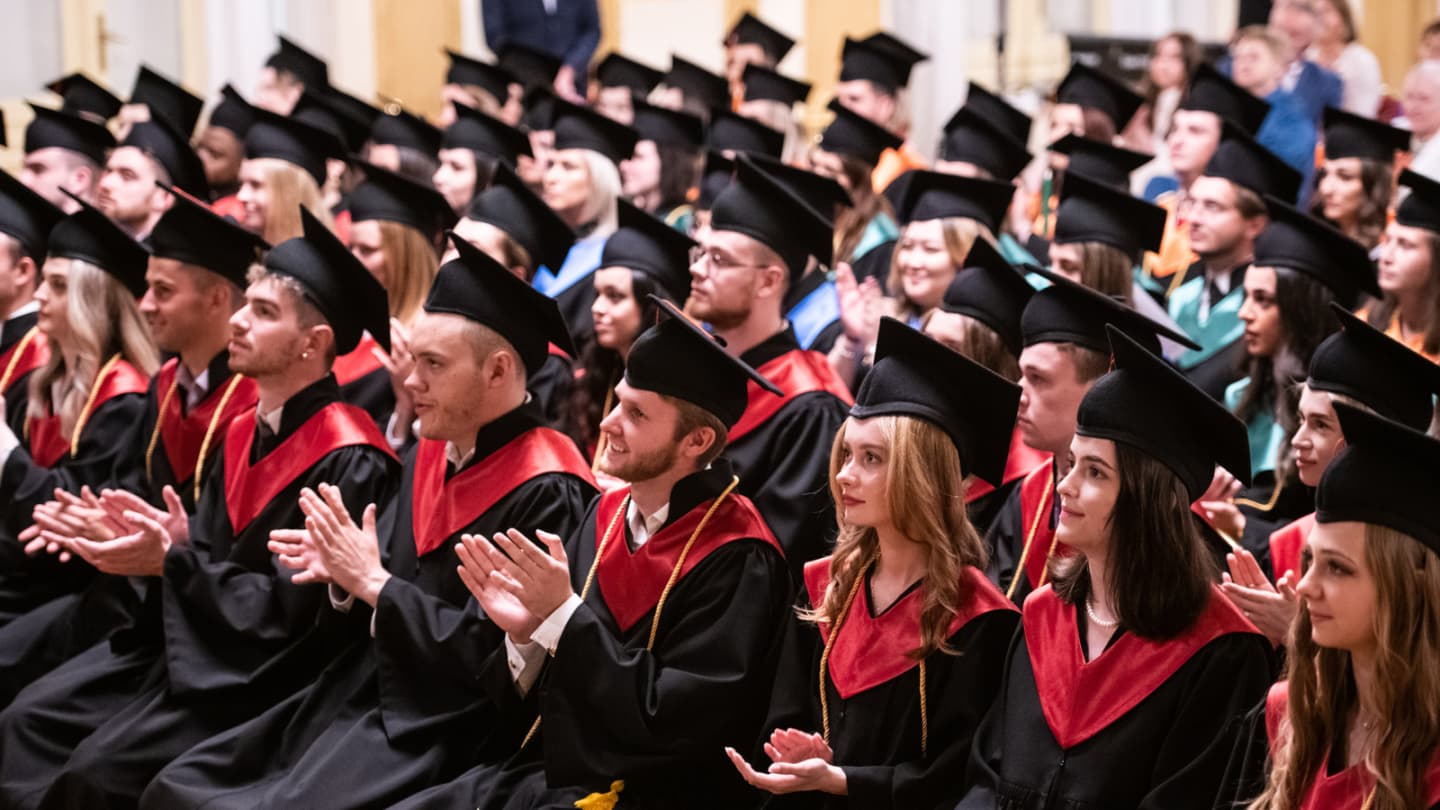 Shortly after the conferral of degrees we heard from Valedictorian, Kathrin Decknerová. Like a breath of fresh air, Kathrin conveyed the journey that many of us, not only students, have had during the last few years- one of feeling lost, learning, and adapting. With the theme of uncertainty floating around this year's graduation and the future so far, Kathrin's speech grounded us in the present and recentered our focus on the sense of self. Expressing that the pressures of society should not dictate or control what we do for our individual happiness, how we view mistakes, and how we allow ourselves to get to where we want to be.
Who you are today is more than enough for you to be successful. All you have to do is be yourself and make sure what you do in life brings you sincere joy.

So no matter what you decide to do next, remember – only you know your true self. Embrace it and stop letting the opinion of others get in your way… don't be afraid to make mistakes. If anything, mistakes make us human, and as long as we remain kind and genuine, life will work out just right for all of us.

Kathrin Decknerová, 2022
After a lighthearted closing of the ceremony, graduates shared some celebratory drinks and photographs with their nearest and dearest. Once again, congratulations, Class of 2022!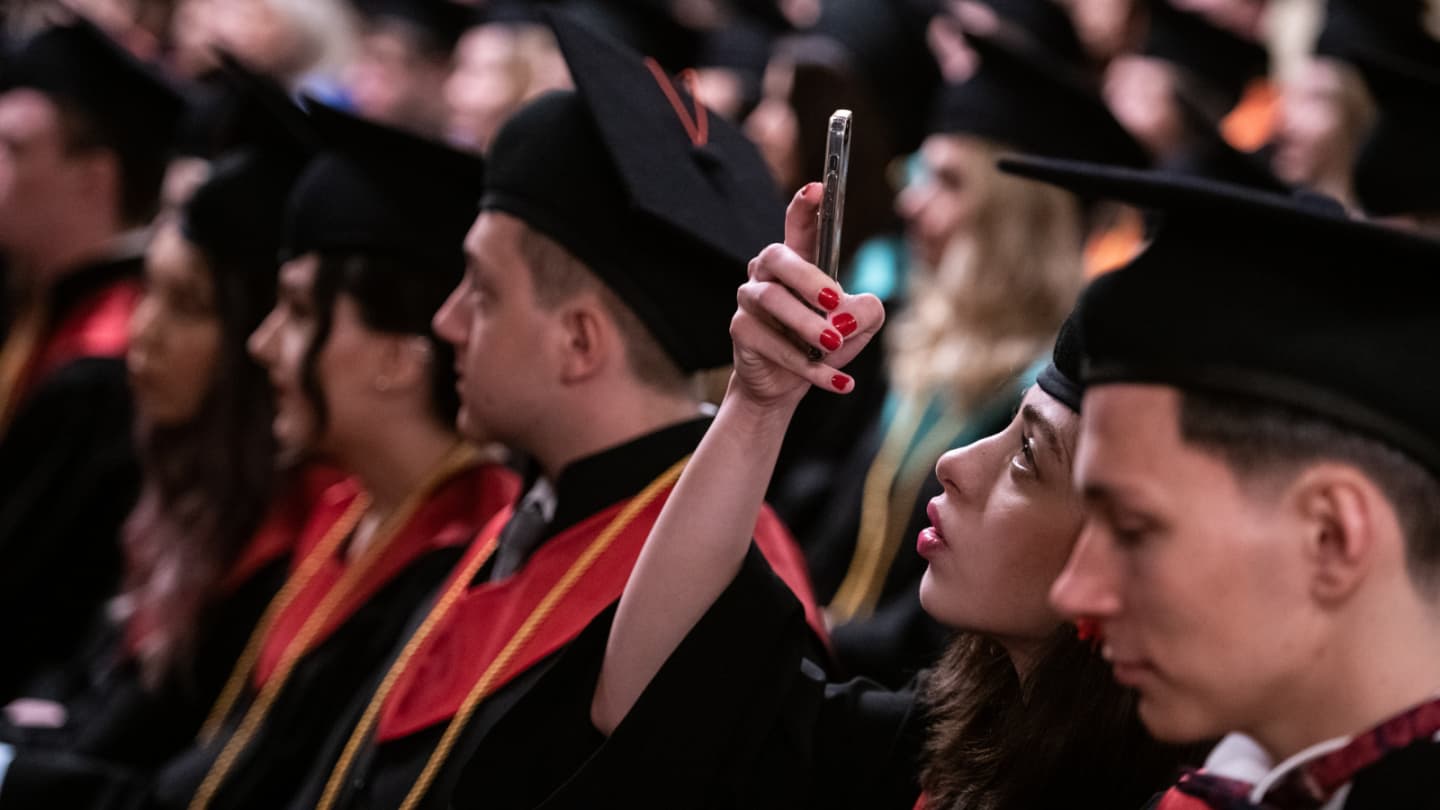 Want to see more Graduation Content?