Letter from the AAU President: Update March 1, 2022
Below is the March 1st, 2022 statement from AAU President Jiří Schwarz, on the actions that AAU is taking to support the Ukrainian community, including a new scholarship to support prospective and current students from Ukraine.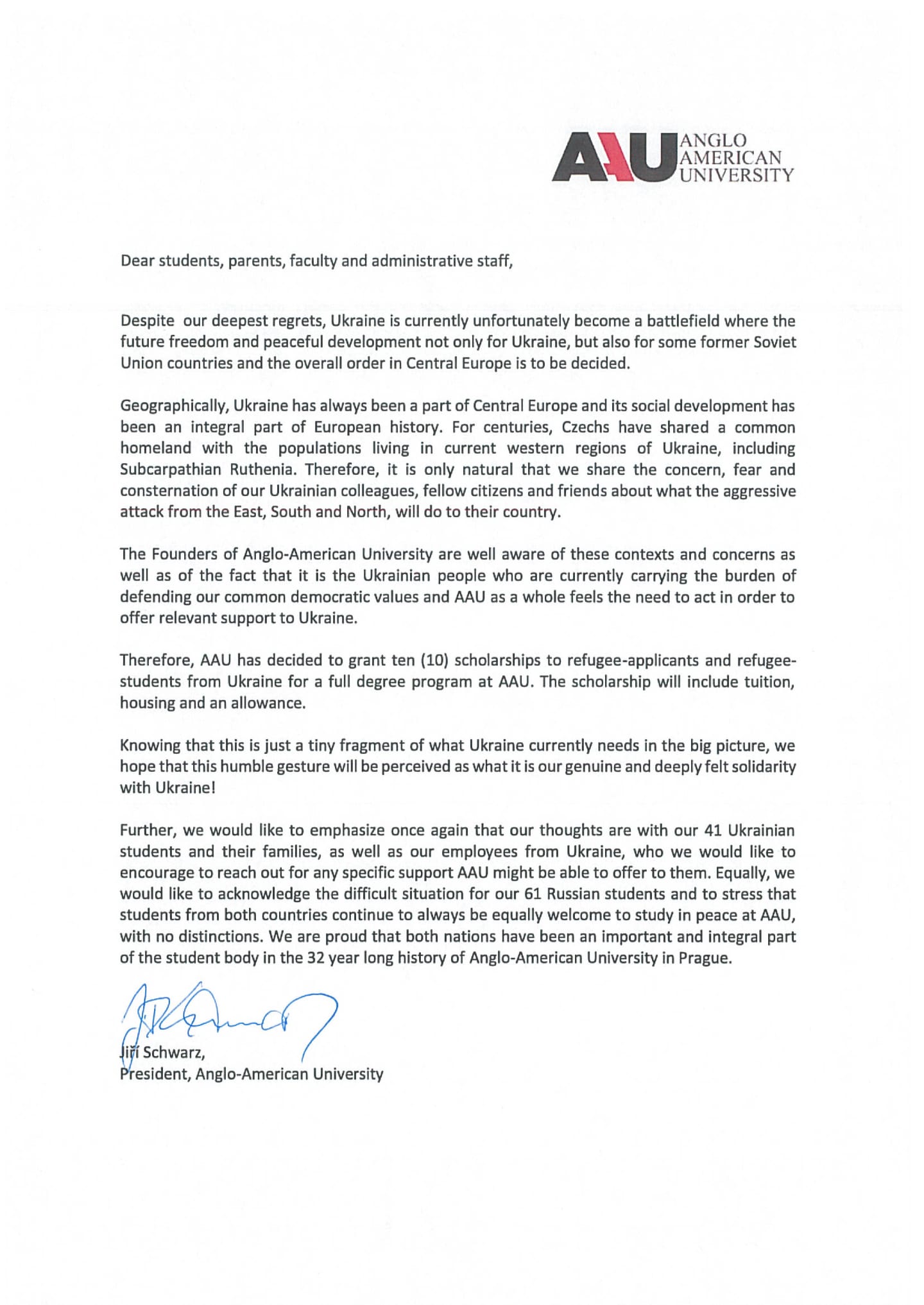 AAU will announce when the application procedure for the Ukraine Refugee Scholarships will commence together with all eligibility and admission requirements on its website in due time. Until this process is in place, please do not yet submit any application for scholarships, as they will not be processed.