Christmas Sale – 10% off Special AAU Academy Courses!
As a fresh start to the New Year, AAU has launched a brand new project: The AAU Academy. The AAU Academy offers innovative avenues of learning for professionals, corporations, and individuals through a unique portfolio of courses in three distinct tracks.
Whether you choose an Executive course on design-thinking and emotional intelligence, a Personal Advancement course on how to read facial expressions, or a LovePrague course exploring the hidden secrets of the city, you will experience deep, yet refreshing insights from our expert AAU Academy instructors on topics that mirror today's trends and challenges.
To get started we are offering a special 2020 Christmas discount of 10% off when you sign up for one of our LovePrague courses by December 24th, 2020!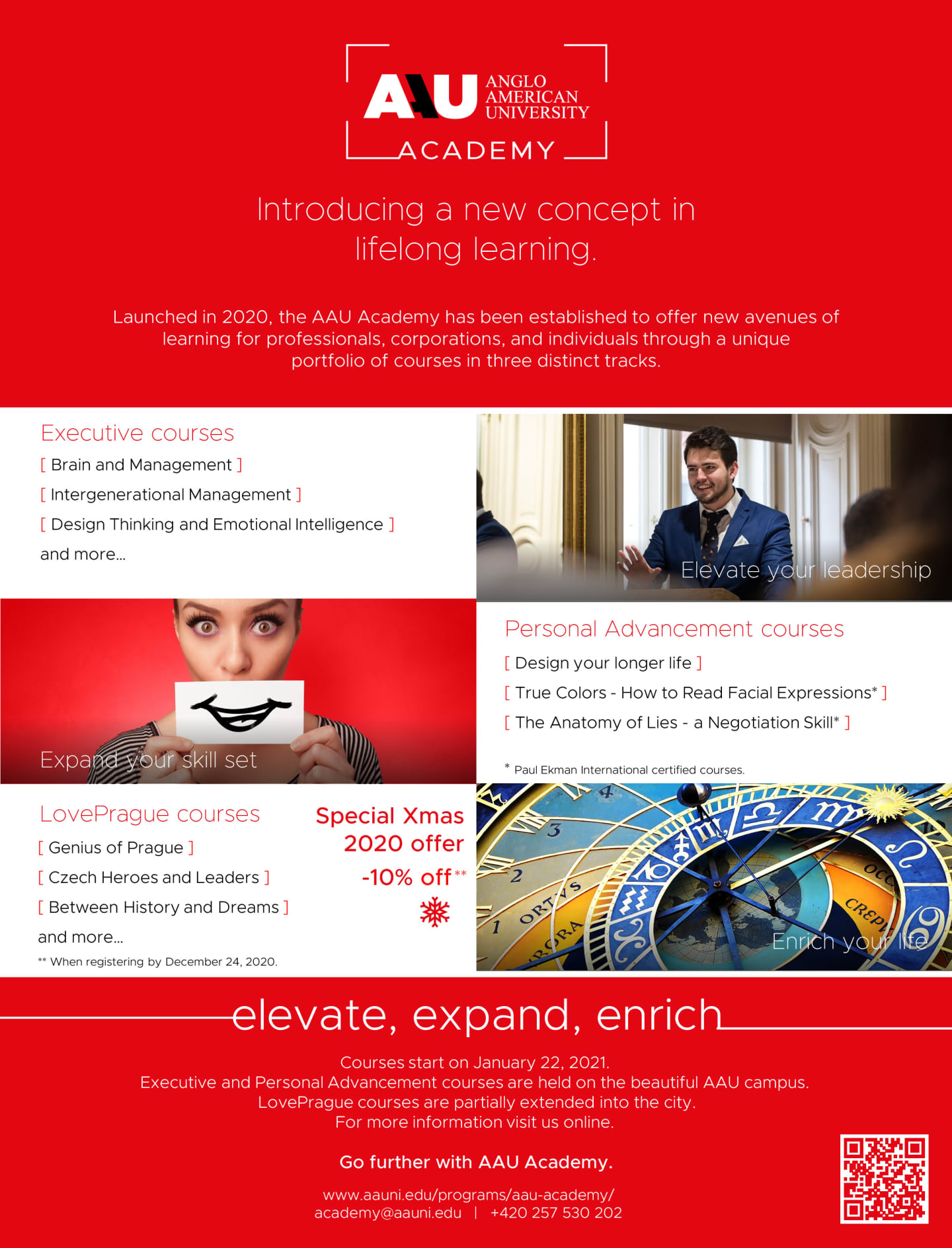 Or find the perfect last-minute gift for the historian in your life by registering for our 2021 Vaclav Havel course. (Also 10% off if you sign up by December 24th, 2020.)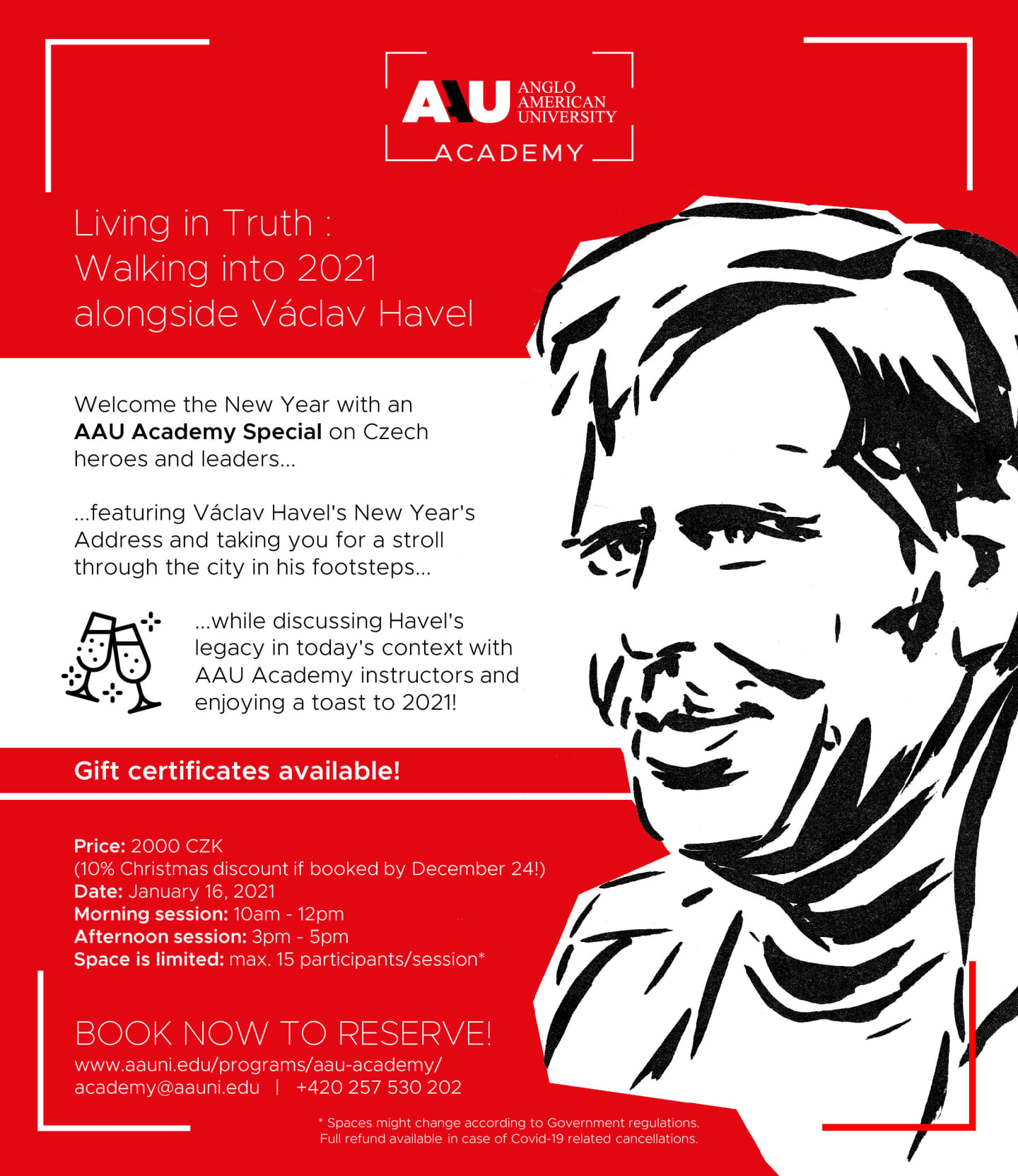 Have additional questions? Write to academy@aauni.edu for more information and our AAU Academy team will be happy to help you elevate, expand, and enrich your 2021! Ready to register?