Klára Kolouchová

2000 Alumna
BA Business Administration
---
Meet Klára Kolouchová, one of our 2000 Alumni. Prague born and bred, you would think she has the calmness of the Vltava river in her blood but no, not this fiery adventurer! Klára graduated from AAU with a degree in Business Administration and became a PR manager for various foreign companies including taking up work as a Communications Specialist in London. In those four years spent in London jumping from advertising agency employee to London State Administration clerk, she began her mountaineering training to conquer some of the deadliest mountains in the world- wait, what?
Nicknamed 'Hurricane', this energetic fireball is famed for having tackled Mount Everest in 2007, becoming the first Czech woman to have conquered the 8,848m giant. However, her list of achievements doesn't begin and end there.
In 2005, she climbed Aconcagua (6959m), Argentina, quickly followed in 2006 by Cho Oyu (8,201m), Nepal/China, the 6th highest mountain in the world. This huge effort was well worth the reward of being the second Czech to have successfully climbed Cho Oyu and this achievement further prepared Klára to tackle the great Mount Everest. This feat, while impressive in of itself, was conquered with Tashi Tenzing, a sherpa mountaineer whose maternal grandfather, Tenzing Norgay, made the historic first ascent of Everest in 1953!
After having spent a mountainous amount of time on her passion, Klára took a short break from ascending peaks to start a family and continue working life in a consulting firm while planning her next possible peak. The following successes of Mount McKinley (6,194 m n. m.) Alaska, and Mount Elbrus (5,642m), Russia, came in 2013 following a disappointing defeat of Mount Ama Dablam (6,812m), Nepal in 2011.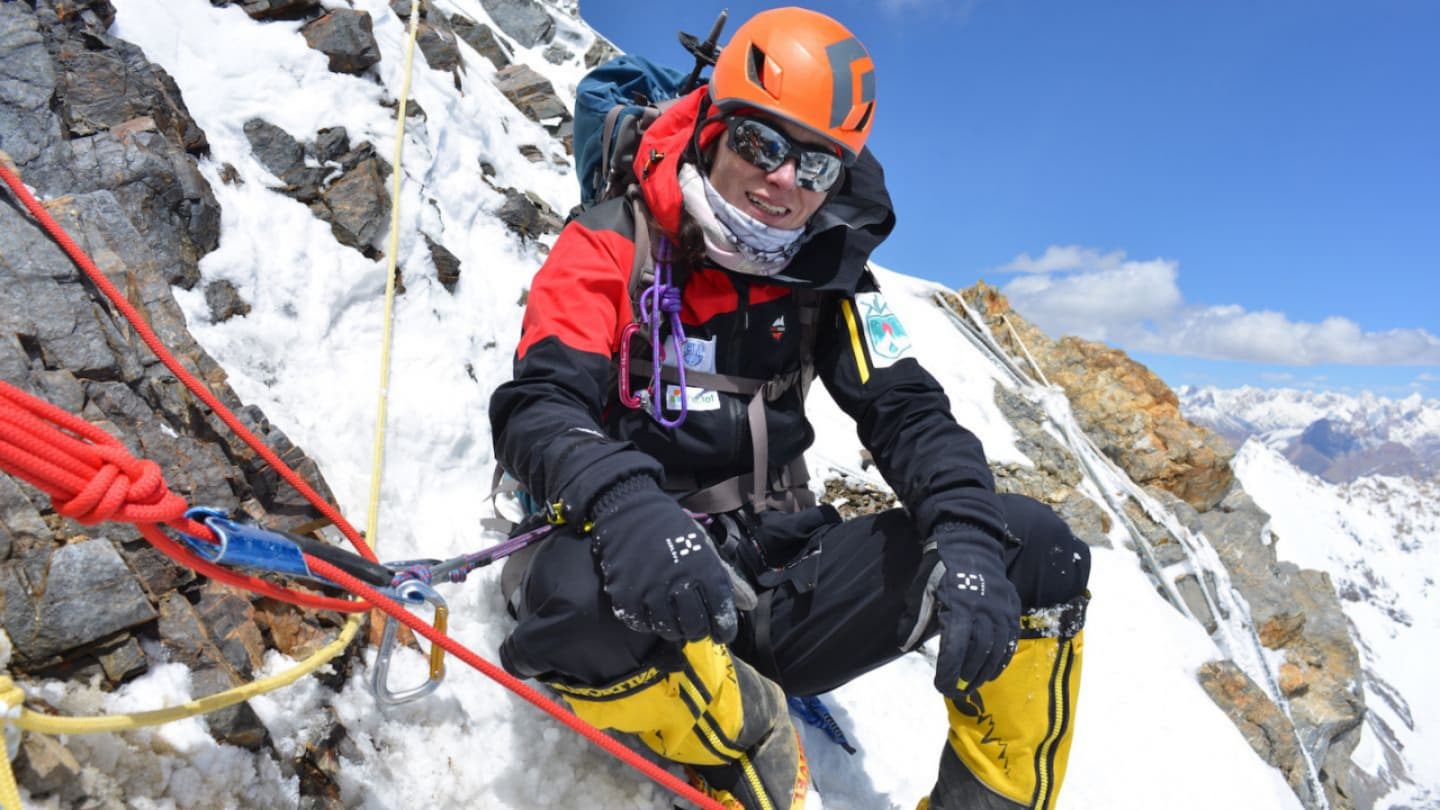 Perhaps her most recent and most significant climb success to date is the challenging K2 peak (8,611m) in the Pakistan/China border region. As the second highest mountain in the world, it is most famous for being one of the deadliest due to it's unpredictable weather, frequent avalanches, lack of Sherpas and passable routes, and difficulty of ascension. This expedition came as a special documentary project titled "K2 vlastní cestou" with director Jana Počtová (famed for the "Generation Singles" and "Nerodič" documentaries) and took over 2 years to come to fruition.
Starting her K2 journey in 2016, Klára faced a number of setbacks from her initial climb and didn't attempt the mountain again until 2018 in which the documentary collaboration started. However, due to poor health Klára was once again forced back from K2, heartbroken and defeated. Her third and final attempt was met with success and the film release came a year later in mid-2020, for which a CNN interview revels the process of this captivating journey.
What is next for this wonder woman?
According to her official website, Klára is preparing for another expedition in Dhaulagiri mountain range, Nepal! Taking place this year, Klára in a team of nine international women will challenge themselves to tackle the 8,167 meter Mount Dhaulagiri. Titled 'WOMEN WHO DARE', this ambitious expedition is in support of the Prayaas project directly in Nepal under the auspices of the Terre des homes foundation. 
Translated loosely, it means women who have the courage . The courage to stray, women who are not afraid to do things differently, to go against the flow, to push their boundaries, to fulfill their dreams and to live abnormally again!

Quoted from News, 'WOMEN WHO DARE', Klára Kolouchová's official Website
---