Egor Kolpakov

2020 Alumni
BA Business Administration
---
Introducing Egor Kolpakov: CEO of The Miners Coffee and BA Business Administration Alumni. A globetrotter from a young age, Egor was schooled in Italy, Russia, the United Kingdom, and the Czech Republic. A rebel in a suit, Egor has always set out to do the extraordinary in building an impressive coffee business right here in Prague.
Why did you choose to live, study, and work in Prague?
Before living in Prague, I used to study in the UK but then I realized that I wanted to go into business. I thought it through and started looking for a more affordable country to live and study in and that way I knew I could save some money for initial capital.
Can you tell us about the AAU experience in three words?
Atmospheric, community, "plenty-of-freedom".
Which faculty member has been especially impactful for you, and why?
I would say my accounting teachers, Mr. Holmes and Mr. Kachlik. Neither of these teachers were trying too hard to be liked. They were straightforward and strict. It was a pretty cool type of management (if you count a teacher as a type of manager of students). Mr. Kachlik would show us pictures and share disclosable information about corporations he worked for and contrast this with images of him in leather on a Harley Davidson. It was very cool, these teachers were rebels at heart but wore suits every day. Rebels wear suits!
Tell us something unique about yourself- a hobby, an accomplishment you're proud of, or a lesson learned.
I play drums in a local band and we've just recorded a few songs in a great studio, which is exciting as the release is in a few weeks. When I was around 13 years old in Russia, I played in a different band and my personal projects there were backed by a label. A little later, at 15 years old, I played for another band and they called on me to join them on a tour of 13, or so, Russian cities. Unfortunately, I had to reject that one. Apart from drumming, I love skateboarding. In the last few years that I lived in my hometown, Borisoglebsk, I was the best street skater!
What got you into the coffee business?
I lacked business understanding but I knew I liked coffee. A LOT. I thought running a coffee shop could be something I can enjoy doing for a long time.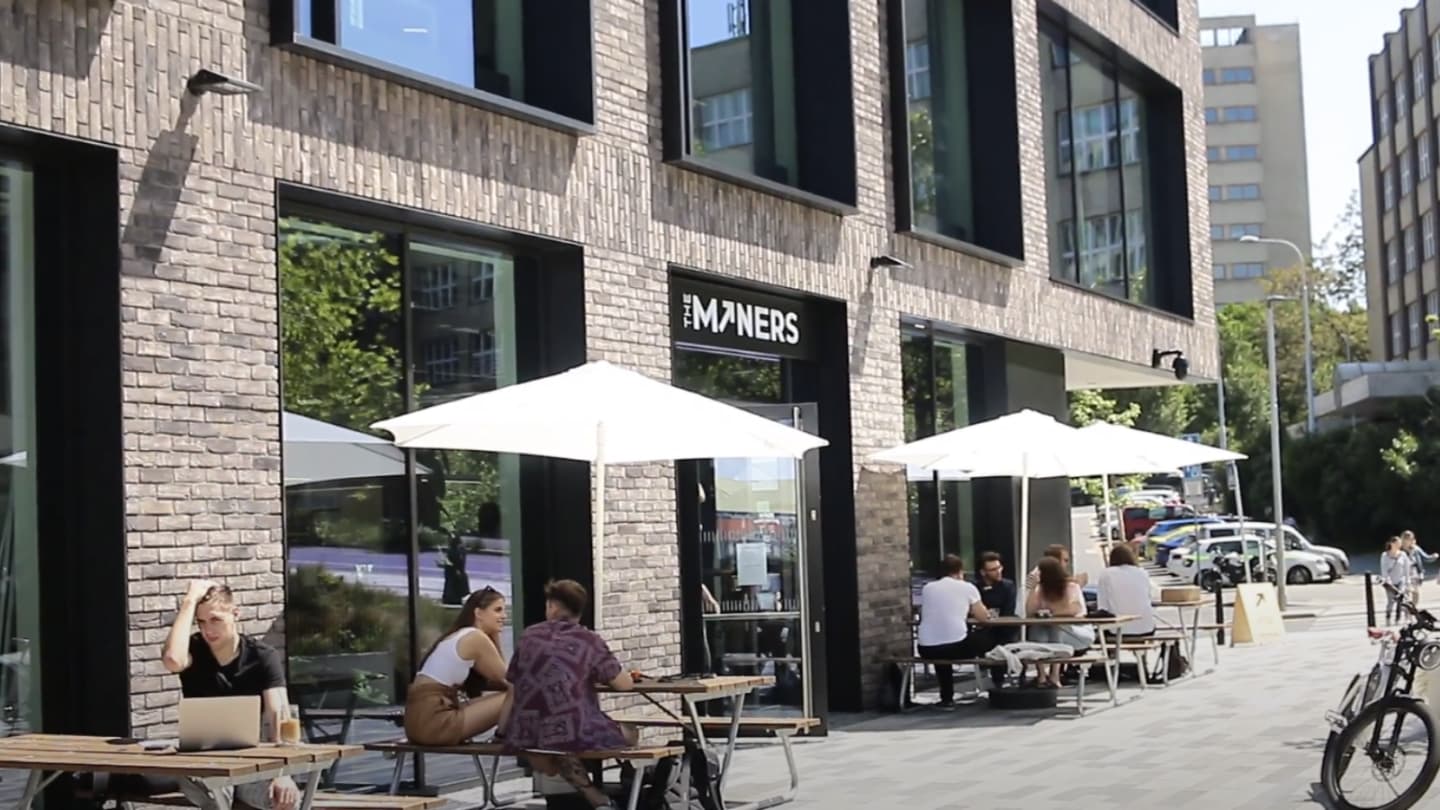 What was the biggest turning point in your life?
There's been so many and they're all huge: moving to the UK built my views on life; moving to Prague and starting my business; having a child…All of these. However, as a growing business owner, I regularly make decisions that change my life drastically like management changes, building corporate structure, and attracting investors for fast expansion.
What are some of the biggest learning curves you had to overcome in your career?
I can list a few. Working with people is maybe the main one- as a 20-year-old guy, I was employing people who were older than me (around 25-40 years old) and had to explain so many things. Also, it always felt harsh to let someone go. On the other hand, in the first year of business, I was making losses and psychologically that was really hard, and again, when COVID-19 hit we lost a big investor which should have been helping us cover 5 million Czech crowns in expenditures. We urgently had to figure out what was coming next and how to cover potential costs.
If you had an afternoon off with no Wi-Fi in Prague, where would you go?
Depends on when that day off would be! Maybe take a ride on my bike to one of our coffeeshops, or go to the park with my kid…maybe even for a craft beer or wine with my friends.
If you had the opportunity to give a TED Talk, what would you speak about?
'The way to start a successful is to fail 10', or similarly, 'To get 100 customers that will love your brand, do something that the other 100 will hate you for' and maybe, 'Be a kid for as long as possible'.
What inspires you to get up every morning?
Proving that nothing is impossible to a willing mind- It's like playing board games in real life where you don't have any limits. This, and the fear that my life in a year will look exactly the same as my life today.
---