Cengaging Students with Professor Joel Imhoof
In September lecturer Joel Imhoof discovered that one of his students, Sarah Gido, was a Cengage EMEA Student Ambassador, and he saw a fantastic opportunity!
Last semester Imhoof's students were flown to Sweden to present their course projects to the Bluewater Group CEO in Stockholm.  This semester AAU's Marketing Communications class has once again formed a collaboration with an outstanding international corporation – Cengage Learning. Through cooperation with Sarah and Cengage, students were able to round off their classroom knowledge by working on a real-world project. 
"I have honestly never experienced an in-school project which was more realistic than our Cengage assignment. It gave me the opportunity to utilize the skills I have been learning throughout my courses in a more authentic way compared to a hypothetical project. This project required both critical thinking and creativity, which generated an amazing mix that can prepare me for future work opportunities in my field."

Anita Sonnberger, member of the winning team 'MADvice'
The Project
Student teams created detailed competitor analyses for Cengage EMEA, followed by creative briefs for potential campaigns finishing off by creating actual examples of digital marketing content.
Two complex and challenging projects later, the winning team, MADvice are being given the opportunity to 'take over' Cengage EMEA's social media for one week- and get paid for doing so! Cengage EMEA says the aim of such a prize is to provide outstanding students with tangible work experience that can be highlighted on their resumes in the future. It also gives 'MADvice', made up of Anita Sonnberger, Ondrej Koluda and Jasmin van der Knapp, a valuable insider's view of how marketing campaigns are run in major multinational firms.
"It was great to see the TikToks and Instagram posts created as content examples. Also, the most impressive students had a grasp of platforms from a marketing perspective and could talk about what matters to marketers – engagement, visibility, customer journeys."

Stephanie Calveley, Cengage's Digital Solutions Marketing Manager Higher Education EMEA
Stephanie Calveley, Cengage's Digital Solutions Marketing Manager Higher Education EMEA spoke about the value and advantage that fresh eyes bring to live projects. Companies often benefit by listening to how those outside of their organization perceive their brand and campaigns. Continuing, she expresses that the thought-provoking ideas created by our AAU students will most definitely be considered in Cengage Learning's student-focused marketing efforts.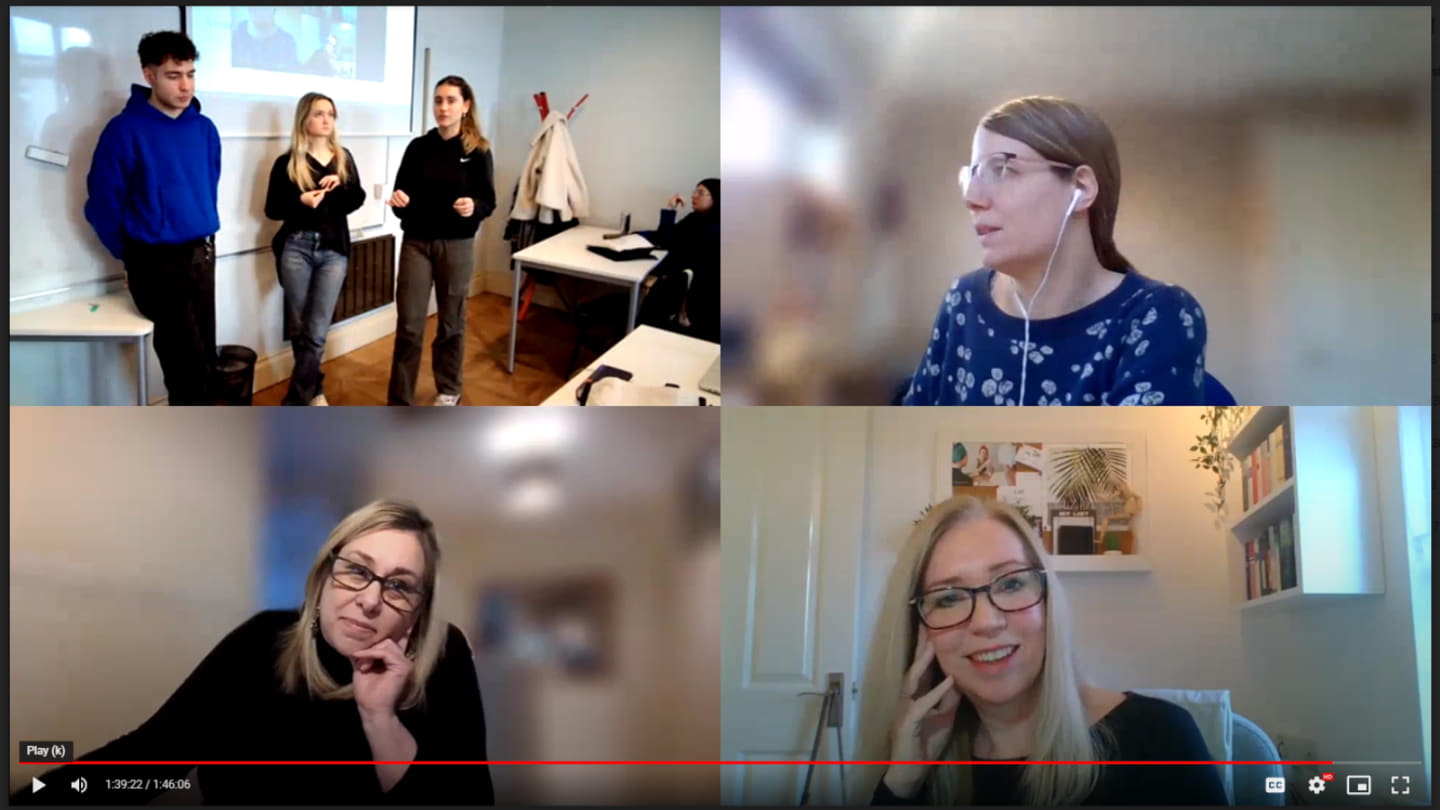 What's coming next?
For the second semester in a row, all of Joel Imhoof's Marketing Communications students have worked hard and risen to a steep challenge to come up with thoughtful, professional, and meaningful projects that would make any lecturer at any university across Europe very proud. To get involved with AEP opportunities, check out the information here.
Related Articles:
---
Cengage EMEA develops and publishes products to meet the constantly changing needs of the educational, professional, trade, and library markets. They serve the following market areas: Higher and Tertiary Education, Reference and Research, and English Language Teaching. Cengage sells in over 52 countries throughout Europe, the Middle East, and Africa, covering a diverse cultural range, each with its own particular and varied curriculum needs for educational solutions.