Aleksandra Artamonovskaja

2013 Alumna
BA International Relations & Economics
---
Back in 2013, Aleksandra Artamonovskaja was one of the first students AAU sent on an international exchange to Rio de Janeiro. Now, she lives in London and is currently working as a creative services consultant advising software companies within the art industry.
Aleksandra is the Co-Founder of Electric Artefacts, an online venue connecting digital artists with patrons to resource artist's continued exploration of the intersection of art, technology and society. The platform assists both established artists to present their work online in a curated way and creates opportunities for young digital artists at the beginning of their career.
She is also a Global Ambassador and the Head of Partnerships at .ART, the digital address for the arts community. Aleksandra was part of the core team that launched .ART in 2016. She currently oversees its U.K. operations with a focus on strategic partnerships.
AAU's Career Center Specialist, Elizabeth Novacek caught up with Aleksandra to learn more about her career path, recent accomplishments, and her view on women in the art industry.
Tell us a little bit about yourself…
I thrive on new ideas, projects and initiatives, especially when it comes to combining technology and the arts. For the past several years, my life is with work that challenges me to think creatively and develop new ideas and solutions. When I'm not busy with work, you can catch me on the tennis court.
What inspired you to have a career, which you have now?
Ever since a little kid, I was very creative. I sold my first book on how to raise children at the age of 6 to my parents. At 11, I organized an auction of curiosities. Similarly, my first career step was at a leadership consultancy, followed by a masters degree in Art Business. The opaque nature of art business, something we the contemporary entrepreneurs are aiming to democratize, felt intriguing. As the arts industry was going through a tectonic shift towards digital, I saw many possibilities and chose to act. 
Have you ever felt that it is harder for women to become successful?
The glorification of women does set unrealistic expectations while treating them as the weaker gender is merely reductive. Margaret Atwood puts it simply: "We are human beings". 
When I entered the arts industry, I was fortunate to work with strong female leaders at every step of the way. Seeing women at senior positions helped me set my standards high early on.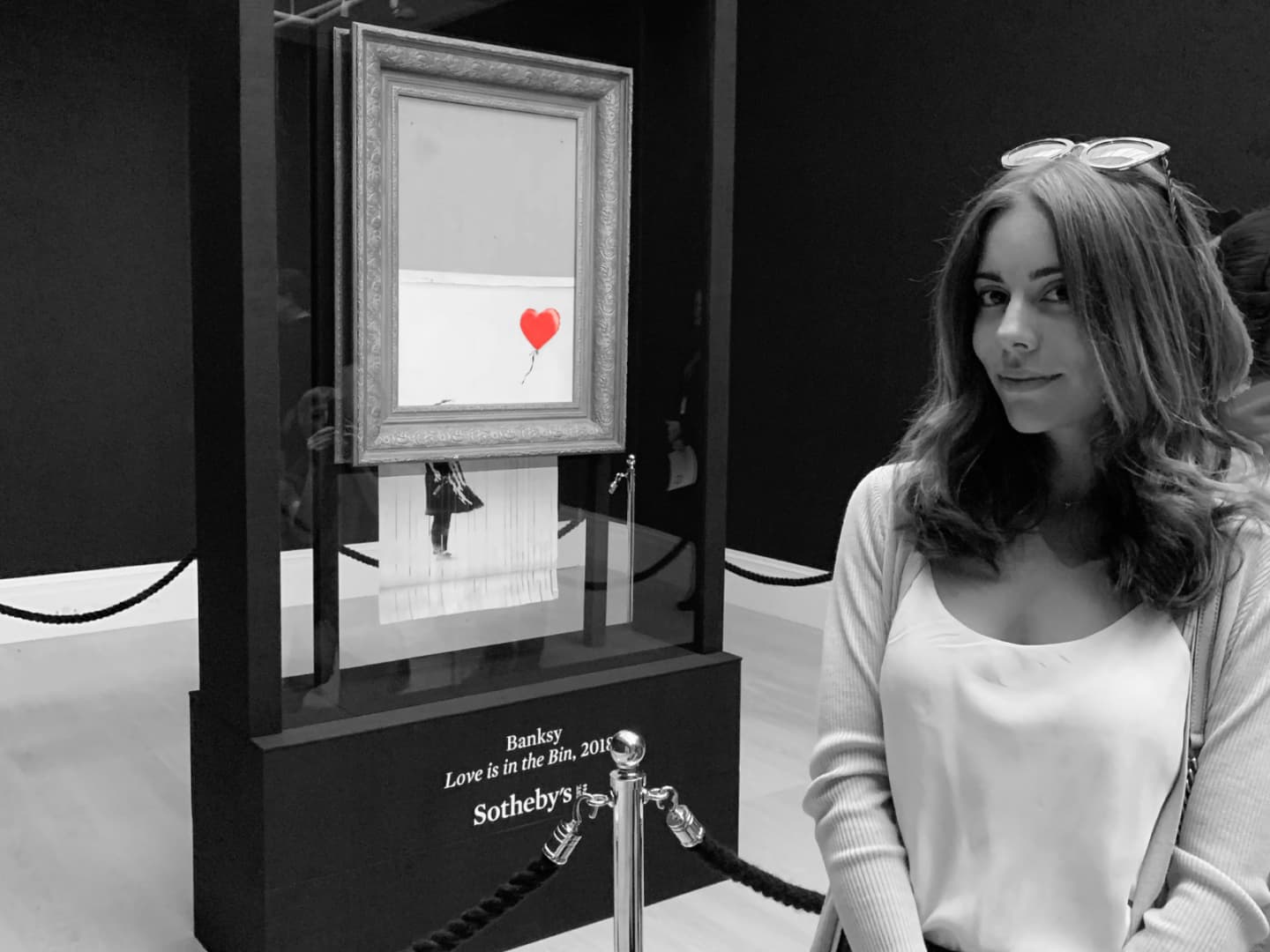 What is the main lesson that you learned on the way to the top?
There is only so much one can teach you when it comes to navigating your career, especially in a field like the arts industry. While some may find uncertainty challenging, others see it as an opportunity to forge their own path. 
My advice would be to identify your mentors and absorb the information about the topics that interest you – the opportunity to shine will come faster than you think. 
How do you handle stress?
What helps in most situations is connecting with my friends and colleagues. Having a circle of people who support you along the way is priceless. 
What are the recent accomplishments that make you feel proud?
I recently launched my first business, Electric Artefacts. It is an online venue connecting digital artists with patrons to resource artist's continued exploration of the intersection of art, technology and society. 
In the present conditions, it is challenging to discover digital art with the same ease as one would find traditional works at galleries. The artists often raise the issue of discoverability, let alone sustaining their practice. This challenge was a significant motivation for Electric Artefacts to provide an online space that would present the works in their natural medium but also allow anyone to purchase a piece if they enjoy it.
In our view, digital art represents the most progressive, exciting domain in the art world. Electric Artefacts will loosen the constraints of the gallery-driven curation model built primarily for physical works by helping digital artists find new followers and supporters. We aim to expand the audience for digital art with a disruptive platform that complements existing market resources.
What is your advice to women, who want to achieve high results (in career, friendship, family – any field)?
It may sound cliché but be yourself; everyone else is already taken. The society constantly dictates norms of who we should be, and I think we are incredibly fortunate to live in the present days when there are so many collectives of women supporting each other. Don't expect your partner, friend or boss to make things happen for you – take the lead. Doing one small step per day towards your goal, whether it is reading about a topic you enjoy or emailing someone you respect for advice, will get you further in life.