Anglo-American University Graduation 2021
Congratulations on your accomplishments! After years of research papers, exam prep, group projects, and finals, the finish line is approaching. We extend our best wishes to you at this exciting time and hope you enjoy the celebrations we have planned for the class of 2021.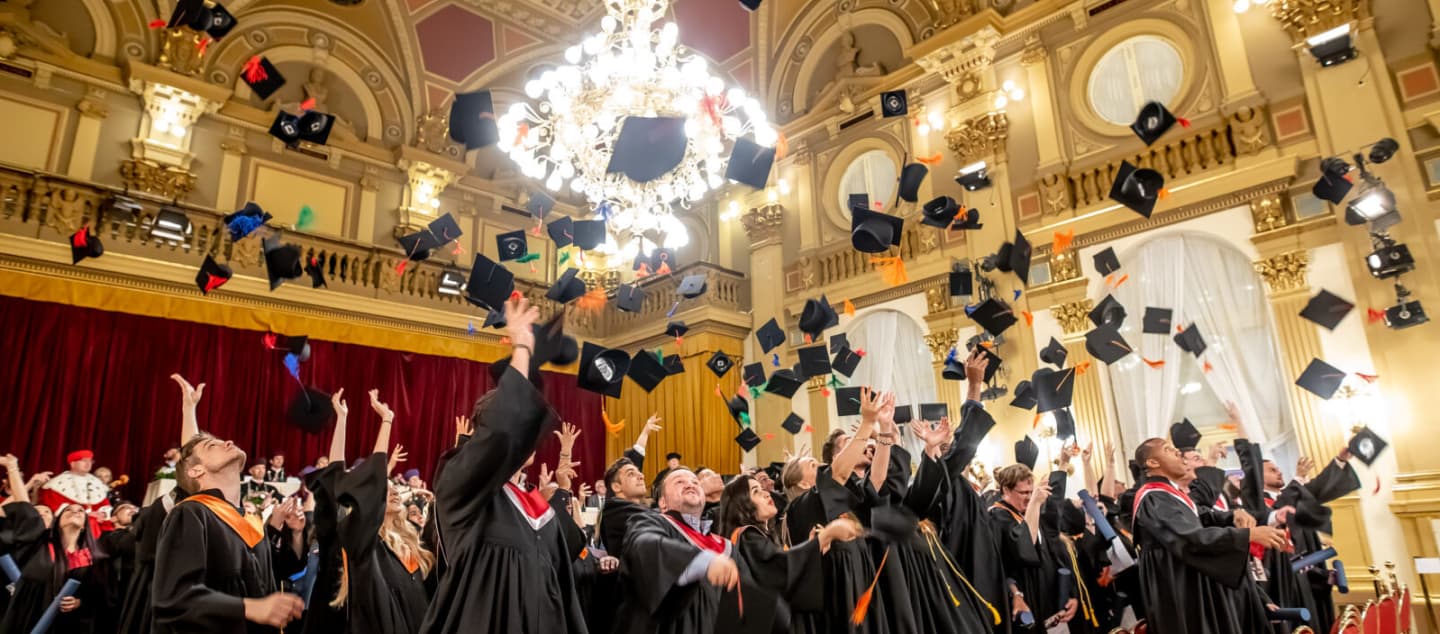 Graduation Week: June 28 – July 1, 2021
Because of the current pandemic situation and restrictions on large gatherings, we are planning smaller, School of Study-based, in-person graduation ceremonies on the AAU campus. Each day's ceremony will begin at 2 p.m. in the AAU courtyard. Students are requested to arrive by 1 p.m.; guests may arrive closer to the start of the ceremony.
If you will not be in Prague on graduation day you will be able to watch a live stream of the ceremony on all AAU's social media channels (Facebook, Youtube, and Instagram) and you will be recognized at the ceremony. Tune in to any of our channels below.
Monday, June 28: School of Humanities and Social Sciences
Tuesday, June 29: John H. Carey II School of Law & School of Business Administration (including MBA)
Wednesday, June 30: School of International Relations and Diplomacy
Thursday, July 1: School of Journalism and Visual Arts
More details to come – graduates please check this page and your AAU email for updates.
While this year's ceremony may look different than the year's past we hope it will be just as special and you will still be able to celebrate all of your hard work and accomplishments with your classmates, friends, and family. Congratulations grads, you did it!