COVID-19 Information & Resources
From December 27th the Czech Government has tightened COVID-19 related measures as the country has returned to stage 5 of the PES system.
Learn more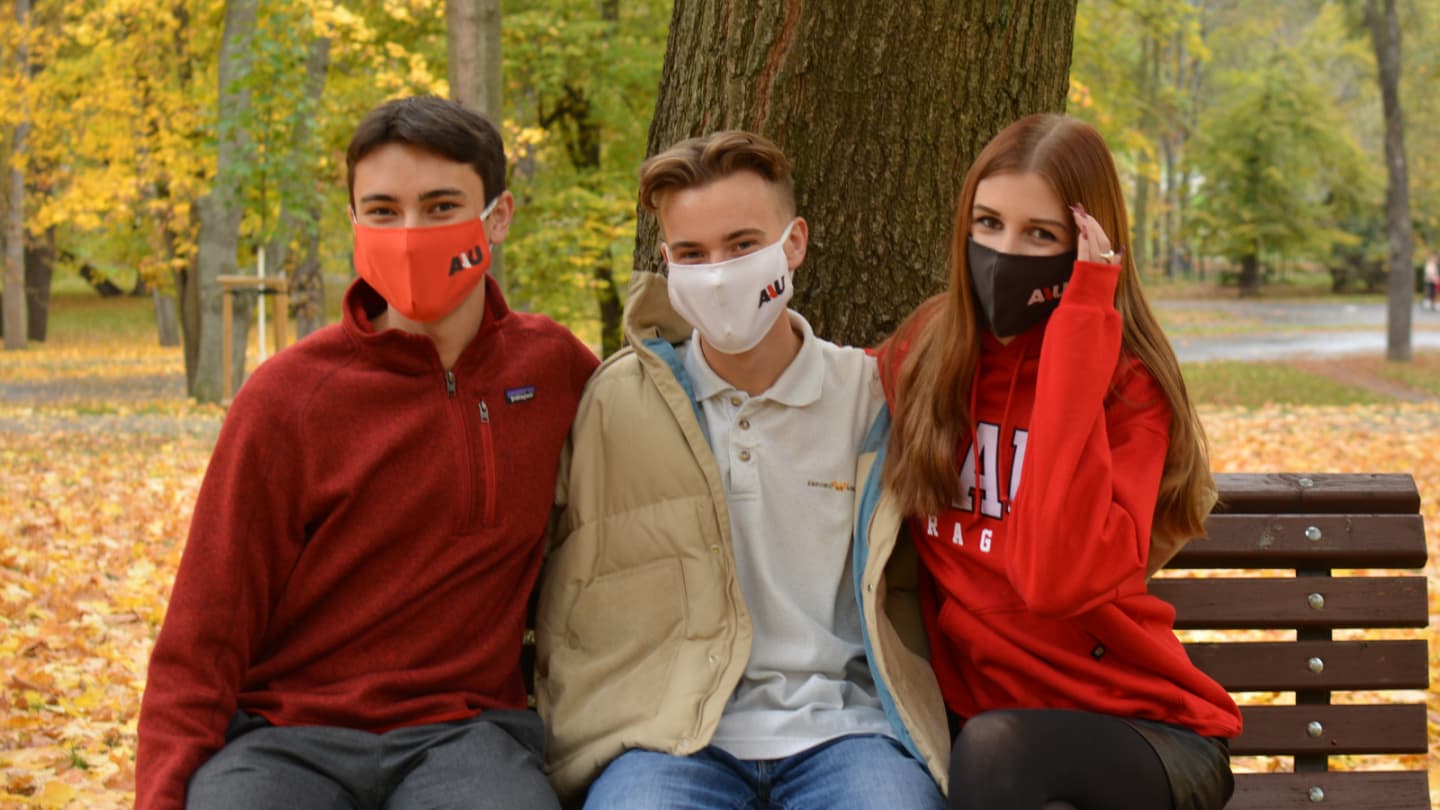 AAU is a global university with students, faculty, and staff from all over the world and our top priority remains the health, safety, and well-being of our community. As such we are monitoring the situation as it develops. Check back here for the latest updates, news, and resources.
Important Contacts
All students who test positive or have questions about AAU's COVID-19 requirements or plan should email ana.blackstad@aauni.edu.
All faculty and staff who test positive or have questions about AAU's COVID-19 requirements or plan should email lucie.kacovska@aauni.edu.
All members of the AAU community with questions related to COVID-19 campus measures please email mar.tykhonovych@aauni.edu.
Virtual Classes
As of September 21st, per government requirements, AAU has switched completely to virtual instruction.
AAU's default format of instruction is on-site learning. However, in order to offer flexible learning options with regards to the ongoing pandemic, AAU has also developed a virtual learning methodology.
All students have received login credentials and other information from the AAU IT department in order to access the NEO e-learning portal and the MS Teams communication platform. Students also have access to Online Orientation on MS Teams that provides useful resources and information on getting started at AAU and virtual learning.
Campus Operations & Hygiene
The following measures reflect Czech Government requirements as well as global best practices in Higher Education regarding COVID-19:
Face masks are obligatory for everyone and everywhere at the AAU campus, including classrooms, offices, and corridors, excluding the courtyard. Additional face masks and face shields are available at the AAU reception.
Physical barriers (plexiglass) will be in place at the most visited places on campus: Reception, Bursar's office, Library, Admissions, Student Services, Library.
Every person entering the AAU campus is expected to use hand sanitizer from one of the hand sanitizer stations placed on campus.
Everyday disinfection of door handles, water dispensers, keyboards, tables, classroom chairs, and other high-touch surfaces will be done by AAU as well as additional deep cleaning throughout the semester.
Every person entering the AAU campus (first entry of the day) is expected to have their temperature measured by a contactless thermometer, which will be installed on AAU campus. Those with a body temperature of more than 38 Celsius must leave the AAU campus immediately and should contact their medical doctor for further instructions. See below for detailed reporting duties and procedures.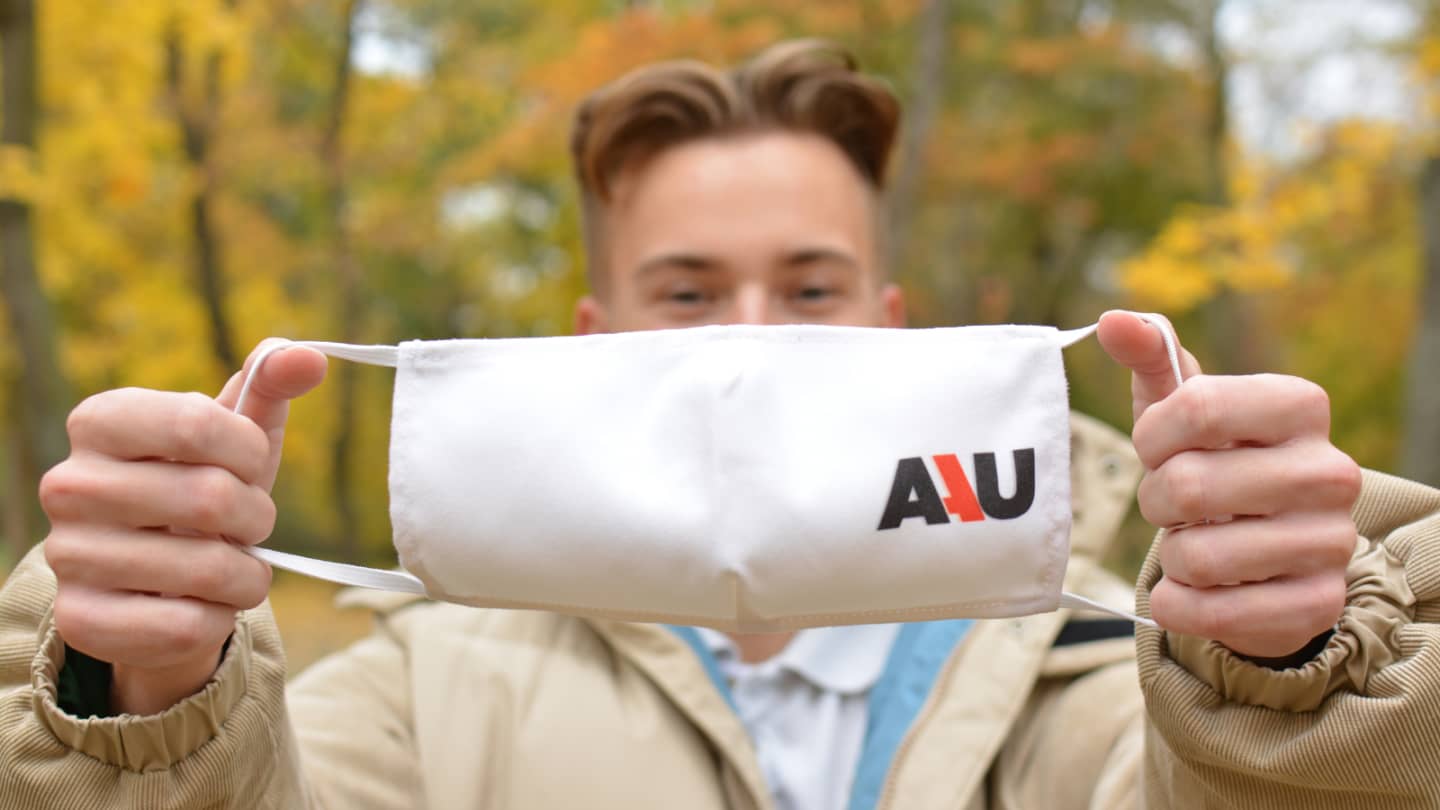 Testing & Reporting Procedures
AAU requires students, faculty and staff to report to AAU:

If they have arrived in the Czech Republic from abroad.
Their COVID-19 test result if they were required to undergo a COVID-19 test according to Czech Government regulations
If they have been in contact with persons who have tested COVID-positive, who show COVID-19 symptoms or have arrived from "red zone countries"
If they have COVID-19 symptoms and therefore are in self-quarantine and/or in contact with a medical doctor and/or the respective hygienic station

AAU offers students, faculty and staff, who report COVID-19 symptoms or are under the legal obligations to undergo a COVID-19 test, assistance with the communication with medical professionals and the respective hygienic stations. See below for important contacts.
AAU recommends that its permanent faculty and staff undergo a standard COVID-19 test if they have symptoms consistent with COVID-19. This COVID-19 testing is voluntary. AAU will refund permanent faculty and staff members for one monthly COVID-19 test if testing is called for by the circumstances (symptoms, doctor's recommendation) when provided a receipt from the testing center.
If a student, faculty or staff member has reported that he/she has tested positive for COVID-19, AAU will undertake respective measures concerning other AAU community members, following the instructions of the respective hygienic station, which might include quarantine or a COVID-19 test from classroom peers, involved faculty and staff of the student, faculty or staff member, who has tested positive for COVID-19.
Support Available for Current Students
Medical Resources for Students
AAU follows all directives from the Czech government regarding testing, quarantine, and notification. Right now several facilities are designated testing centers and the Czech Republic, and Prague in particular has medical facilities and hospitals equipped to handle COVID-19 patients.
AAU reccomends the following medical facilities with English-speaking staff: