COVID-19 Information & Resources
While the Czech government has further relaxed the current Covid-19 measures with regards to events and activities in response to the declining number of new Covid-19 cases, rules for entering the Czech Republic keep changing as far as the classification of countries is concerned. Recent changes affect concerts and festivals, the number of spectators at sport events, as well as visits to swimming pools, zoos and exhibitions. Vaccination is also now available for persons over the age of 12.
Learn more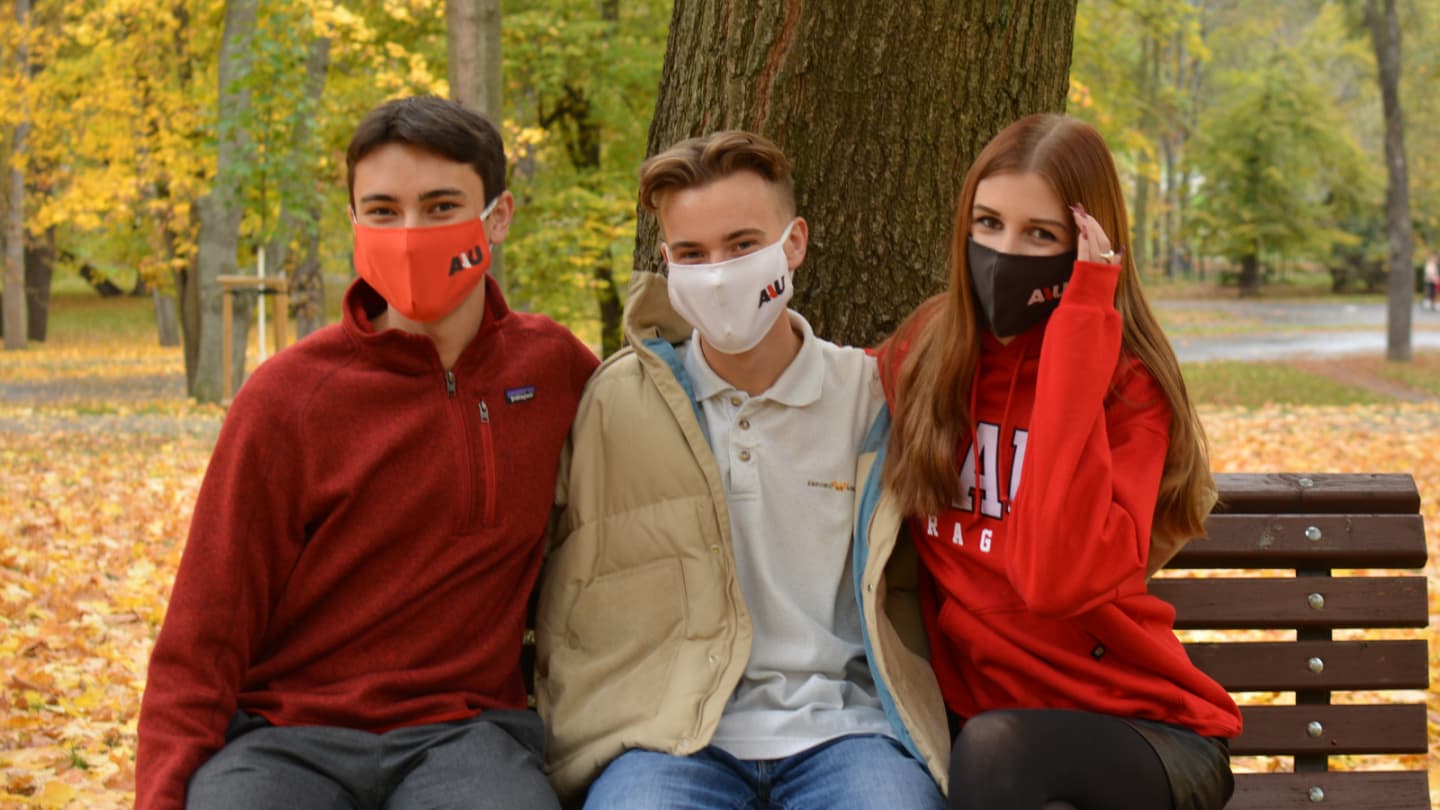 AAU is a global university with students, faculty, and staff from all over the world and our top priority remains the health, safety, and well-being of our community. As such we are monitoring the situation as it develops. Check back here for the latest updates, news, and resources.
Important Contacts
All students who have questions about AAU's COVID-19 requirements and measures should email ana.blackstad@aauni.edu.
All faculty and staff who test positive or have questions about AAU's COVID-19 requirements and measures should email lucie.kacovska@aauni.edu.
Virtual Classes and Exams
Reflecting the current COVID-19 situation in the Czech Republic and related governmental and legal requirements, AAU will return to in-person classes for the Fall 2021 Semester.
Remote instruction will be available during the Fall 2021 semester only for those students who are unable to come to Prague for reasons related to COVID-19. For those cases, AAU has developed a virtual learning methodology.
AAU will contact students right away if conditions change.
If students have not yet registered for classes for the Fall 2021 Semester they should contact the Assistant Dean of their School of Study right away.
If students have questions about whether they attend classes remotely, they should contact the Dean of Students as soon as possible.
Campus Operations & Hygiene
The health and safety of our students, faculty, and staff is the primary concern of AAU. Given the contagiousness of the Delta variant of COVID AAU has put measures in place that will help us keep our students, faculty, and staff safe this fall. They include the following:
AAU requires proof of infection-free status of its faculty and staff.
Students, who do not provide proof of vaccination, a negative COVID test result, or recovery from COVID, must wear face masks everywhere at the AAU campus at all times, including classrooms.
N95 type face masks are recommended to be worn by everyone at the AAU campus common spaces.
Every person entering the AAU campus is expected to use hand sanitizer from one of the hand sanitizer stations placed on campus. Visitors are expected to wear a facemask in indoor spaces.
Everyday disinfection of door handles, water dispensers, keyboards, tables, classroom chairs, and other high-touch surfaces is done by AAU as well as additional deep cleaning throughout the semester.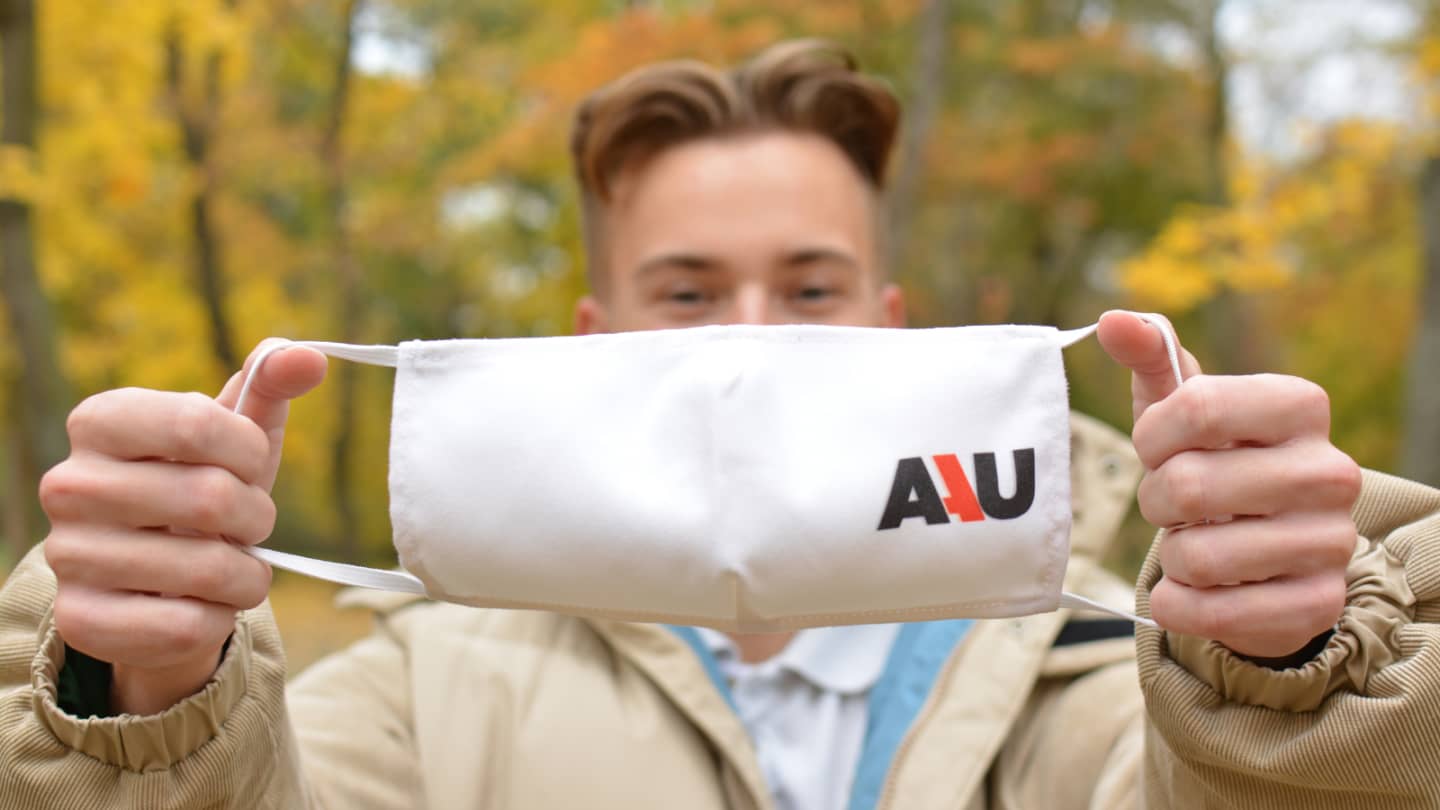 Testing & Reporting Procedures
AAU requires students, faculty, and staff to report to AAU:
If they have arrived in the Czech Republic from abroad, were required to undergo a COVID 19 test according to Czech Government regulations and have tested positive.
If they have been in contact with persons who have tested COVID-positive, who show COVID-19 symptoms or have arrived from "red zone countries"
If they have COVID-19 symptoms and therefore are in self-quarantine and/or in contact with a medical doctor and/or the respective hygienic station.
Support Available for Current Students
Medical Resources for Students
AAU follows all directives from the Czech government regarding testing, quarantine, and notification. Right now several facilities are designated testing centers and the Czech Republic, and Prague in particular has medical facilities and hospitals equipped to handle COVID-19 patients.
At the link below you will find the most up-to-date information in English from the Czech Government regarding current restrictive measures, vaccination locations, and other useful COVID-related info.
AAU recommends the following medical facilities with English-speaking staff: